Germanwings Flight 9525: Black Box 'Damaged,' Terrorist Involvement Highly Unlikely, Says French Interior Minister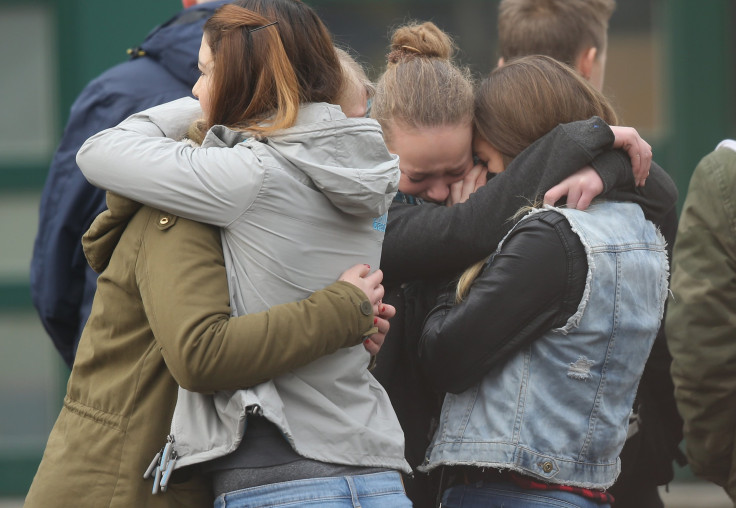 Germanwings Flight 9525's black box, which was located by French search crew on Tuesday, is badly damaged but can be used to derive information to help determine the cause of the crash, a senior French official announced Wednesday. The Airbus A320, which was carrying 150 people on board, crashed Tuesday in southern France, while on its way from Barcelona to Düsseldorf.
Interior Minister Bernard Cazeneuve reportedly told RTL Radio that authorities are looking into all possible angles to help explain the crash. However, he also said that it was highly unlikely that terrorists were involved in the crash. Officials reportedly said that a crucial two-minute span when the pilots lost radio contact would be key to understanding why the plane went down. All 150 people on board are feared dead after the plane crashed in a remote, snowy region of the French Alps that has been virtually uninhabited for over 100 years.
"The black box is damaged and must be reconstituted in the coming hours in order to be useable," Cazeneuve told RTL radio, according to the Associated Press.
Authorities are working to retrieve information from the cockpit voice recorder that holds all conversations between the pilots and air traffic controllers, as well as other sounds from the plane's cockpit. Search crews are also looking for the flight data recorder, which records crucial information about a particular flight.
The search operation for the victims and debris of Flight 9525 resumed Wednesday after it was halted late Tuesday because of bad weather and poor visibility. More than 300 policemen and 380 firefighters have reportedly joined the search operations.
French President Francois Hollande will reportedly visit the crash area about 65 miles north of the French Riviera city of Nice on Wednesday, along with German Chancellor Angela Merkel and Spanish Prime Minister Mariano Rajoy.
At least 67 of the passengers aboard the plane were Germans, while 45 of the victims had Spanish surnames, though authorities said that some may not be Spanish citizens. The victims also reportedly included two babies, two opera singers, an Australian mother and her adult son.
© Copyright IBTimes 2023. All rights reserved.