Germanwings Flight 9525 Black Box: 4 Things Flight Recorders Could Reveal About French Alps Plane Crash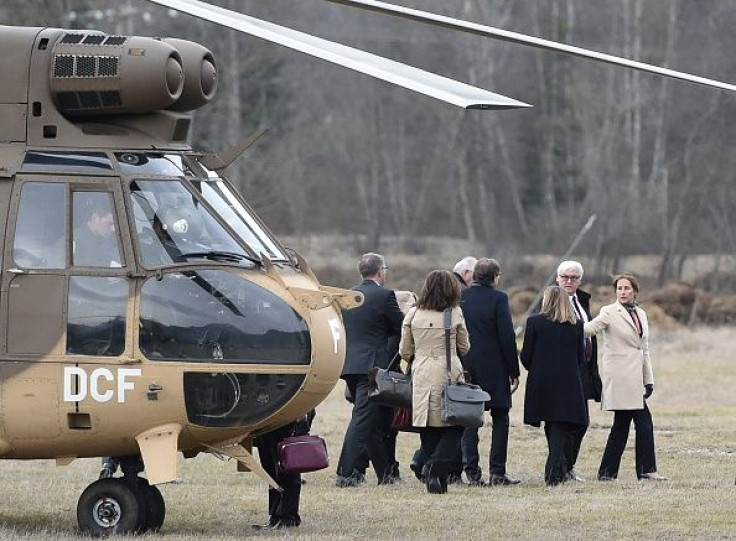 Investigators have located Germanwings Flight 9525's black box among the wreckage of the Airbus A320, a critical development as officials try to piece together what exactly caused the passenger jet to crash. French Interior Minister Bernard Cazeneuve said Tuesday that the equipment would be handed over to investigators, who hope to glean information about the aircraft's final moments and its mysterious and sudden descent.
Germanwings Flight 9525 crashed Tuesday in a remote region of the French Alps that has been virtually uninhabited for over 100 years. Debris from the aircraft was strewn across the steep mountainside. There were no survivors. Rescue crews were unable to retrieve bodies as the frozen and rugged terrain made it difficult for firefighters and police to reach the crash site.
Flight 9525 left Barcelona, Spain, just after 10:00 a.m. local time with 150 passengers and crew onboard. The plane was headed for Dusseldorf when it lost radio contact and began a steep and unexpected descent from its cruising altitude of 38,000 feet. The Airbus A320 was flying at an altitude of about 6,000 feet when it collided with a mountainside eight minutes later. Among the victims of the plane crash were 16 German students and two teachers who were returning from an exchange program in Spain.
Below are four things Germanwings flight 9525's black box could reveal about the plane crash.
1. What the pilots were saying after the plane lost contact with ground control. One component of the black box is the cockpit voice recorder, which monitors all sounds that occur within the cockpit via several microphones placed throughout the room. From these recordings, investigators can listen not just to the pilots' conversation but also for any noises, such as pings or warning signals, that might indicate what was going on.
2. Direction, altitude and airspeed. The second component of a plane's black box is the flight data recorder, which measures and tracks everything from what direction the plane is headed to its altitude and speed. From this data, investigators could reconstruct the plane's crash using computer programs.
3. Hundreds of other data points. Modern black boxes can reveal much more than an aircraft's speed and altitude. They include hundreds of other measurements, down to the individual movements of a plane's wing flaps and engine temperature. Not a single flip of a switch goes unnoticed.
4. Every flight data recorder contains several terabytes of data. That data is stored and contained within the black box and can be run through sophisticated data management software to make it easier to interpret.
© Copyright IBTimes 2023. All rights reserved.