Germany To Deploy Patriot Air Defense System Along Poland's Border With Ukraine
KEY POINTS
Poland's defense minister reportedly accepted his German counterpart's proposal to deploy additional Patriot missile launchers in the country
He said it was unclear which version of the Patriot system would be deployed by Germany
How quickly the system would be supplied or how long it would be stationed in the country were not clear, either
Following the incident on Nov. 15 in which a stray missile struck a Polish village and killed two people, Warsaw made an announcement Monday about the deployment of the Patriot air defense system supplied by Germany along its border with Ukraine.
The report of Poland's decision to deploy a German-supplied air defense system comes amid heightened fears of the war spilling beyond the borders of Ukraine and increased risk of false flag operations that could trigger direct NATO involvement in the conflict.
Polish Defense Minister Mariusz Błaszczak said Monday that he had accepted the proposal made by his German counterpart to deploy additional Patriot missile launchers in the country. Ground-based air defense systems such as the Patriot are designed to intercept incoming missiles.
"I accepted with satisfaction the proposal of the German Minister of Defense regarding the deployment of additional Patriot missile launchers in our country," Blaszczak said in a tweet, according to a translation quoted in a report by The War Zone.
"During today's telephone conversation with the German side, I will propose that the system be stationed at the border with Ukraine," Blaszczak reportedly added.
While Poland shares a 535 kilometers long (approximately 332 miles) border with Ukraine, it also shares a 418 kilometers long (approximately 259 miles) border with Belarus — a key Russian ally in Moscow's war against Kyiv.
According to The War Zone report, Blaszczak said it was unclear which version of the Patriot system would be deployed by Germany, how quickly the system would be supplied or how long it would be stationed in the country.
Germany offered Warsaw the Patriot air defense system Sunday to help the country secure its airspace, a Reuters report noted, adding that Germany had 36 units of the Patriot defense system as a NATO frontline state during the Cold War. However, the country now only has 12 such units, two of which are deployed in Slovakia.
Following the incident on Nov. 15, Germany has offered to deploy its warplanes to patrol Polish skies.
"We have offered Poland support in securing airspace — with our Eurofighters and with Patriot air defense systems," Germany's Defense Minister Christine Lambrecht told a German newspaper, as reported by Reuters.
NATO and officials in the U.S. and Poland have said that the missile that landed in the Polish village of Przewodów, near the border with Ukraine, killing two people, was a stray incident caused by a Ukrainian air defense missile. But Kyiv has insisted that it got "evidence" of "Russian trace" in the explosion and blamed Moscow for promoting the "conspiracy theory" of stray missiles.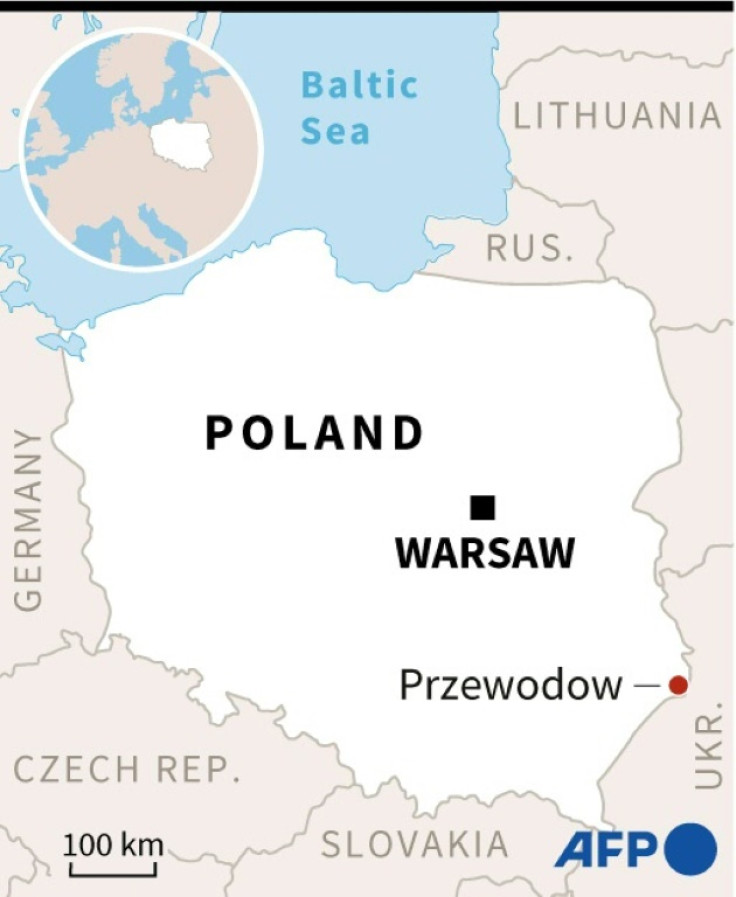 © Copyright IBTimes 2023. All rights reserved.