'Get The F--- Out'— Philippine Foreign Secretary Drops Diplomatic Language In Dispute With China
KEY POINTS
Locsin accuses China of straining its "friendship" with the Philippines.
His comments come as both sides engage in a war of words over the South China Sea
Manila and Beijing have for years made overlapping territorial claims in the sea
Philippine Secretary of Foreign Affairs Teodoro Locsin Jr. hit out at China on Monday amid the ongoing tensions between the two countries over the South China Sea. Opting for undiplomatic language on Twitter, Locsin asked the Asian giant to "get the f--- out," triggering a row.
In a tweet, Locsin accused China of straining its "friendship" with the Philippines, prompting criticism from several Twitter users. But the Philippine foreign secretary in his defense said that the "usual suave diplomatic speak gets nothing done."
The Philippines and several other Asian countries have been engaged in a dispute with China about its sweeping claims of sovereignty over the South China Sea -- one of the world's busiest sea lanes. It has an area of about 1.4 million square miles where trillions in dollars of global trade pass. Beijing has built several man-made islands in the disputed waters in an apparent move to militarise the area.
Locsin has been a vocal critic of China in the administration of Philippine President Rodrigo Duterte, who has pushed for closer ties with Beijing after taking office in 2016. His comments came as Manila slammed the "illegal" presence of hundreds of Chinese boats inside the Philippines 200-mile Exclusive Economic Zone.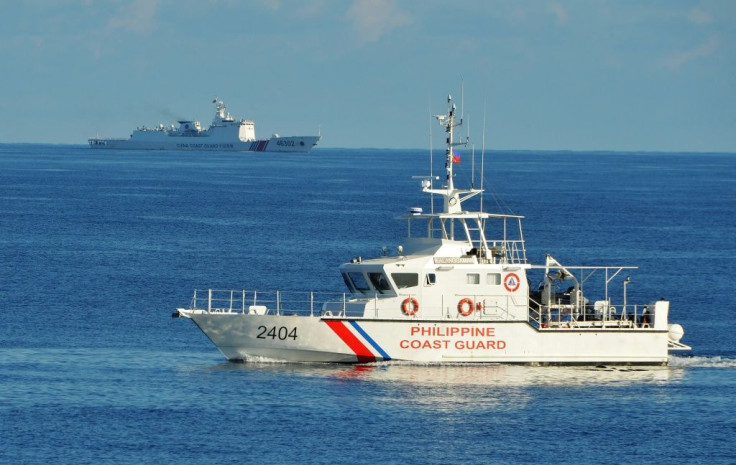 China's embassy in Manila did not immediately comment on Locsin's remarks. Following his tweet, the Philippine Foreign Ministry in a statement accused China's coast guard of "shadowing, blocking, dangerous maneuvers, and radio challenges of the Philippine coast guard vessels" on April 24 to 25 in the vicinity of Bajo de Masinloc, Reuters reported.
The ministry denounced "belligerent actions" by the Chinese coast guard in the vicinity of Bajo de Masinloc, CNBC reported. According to Philippine officials, the Chinese vessels "are manned by militia."
Last week, defiant Manila vowed to go on with its maritime exercises in its EEZ in the South China Sea, ignoring Beijing's demand that it stop actions that could trigger disputes. China had claimed that it "enjoys sovereignty" over Bajo de Masinloc and its surrounding waters.
Bajo de Masinloc, also known as Scarborough Shoal, is a triangle-shaped chain of reefs in the South China Sea that lies around 120 nautical miles from the nearest Philippine coast and 470 nautical miles from the nearest coast of China.
An arbitration tribunal in The Hague in 2016 ruled China's claims in the South China Sea "inconsistent" with international law.
© Copyright IBTimes 2022. All rights reserved.
FOLLOW MORE IBT NEWS ON THE BELOW CHANNELS