Gett Updates App For Blind Passengers With 'VoiceOver,' 'TalkBack' Technology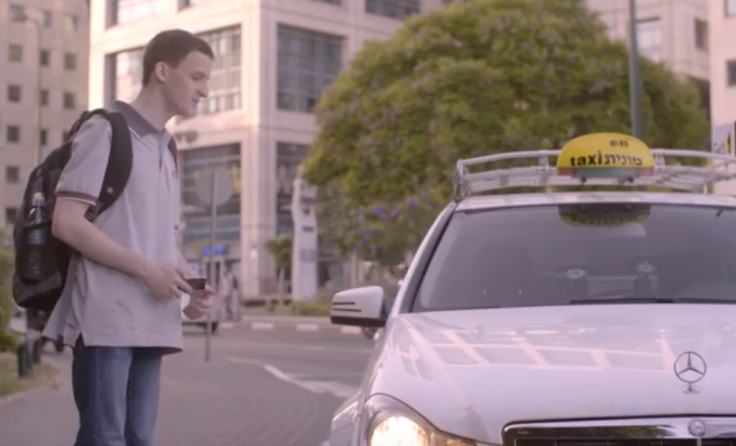 Blind people can now access more ride-hailing apps. Gett, an international black car app, added technology to its smartphone app that opens accessibility to visually-impaired passengers, the company announced Wednesday.
Gett had been approached by Adi Kushnir, a 17-year-old iOS and Android developer from Israel. Kushnir also has consulted for Apple and Google on improving accessibility options of their products. Gett did not build its own system, but rather worked with Kushnir to integrate "VoiceOver" -- Apple's gesture-based screenreader for iOS -- and "TalkBack" -- Google's accessibility reader for Android -- with the Gett app.
Gett's CEO Shahar Waiser admitted that his company had not put effort into integrating before. "We didn't know what we didn't know. I have to give all the credit to Adi," Waiser told International Business Times. "He came to us and said, 'I can make your app 100 percent accessible.'"
"Today blind people use regular smartphones on iOS and Android with touchscreens like anyone else," Kushnir said in a video explaining the partnership. "We don't need special dedicated devices because the accessibility is built into the standard technologies."
Waiser acknowledged that some visually-impaired and disabled people fully rely on assisted transportation, and therefore, can be a crucial part of the Gett community. "I hope that developers will be aware of our accessibility needs from now on," Kushnir said in the video.
Gett, which is based in New York and operates in 50 cities including New York, London, Manchester, Liverpool, Moscow, St Petersburg and Tel-Aviv, also stated that it would accept service animals in its vehicles. Disability rights advocates have criticized competitors Uber Technologies Inc. and Lyft for failing to accept the transportation of guide dogs, in some cases. In fact, a case against Uber was filed in April with at least 40 known instances of Uber drivers not accepting service animals.
On Tuesday, San Francisco-based Uber released a new option on its ride-hailing app called uberASSIST. This selection guarantees that riders will receive a driver who is specially trained to assist disabled passengers into vehicles and will have cars that can accommodate wheelchairs, walkers and scooters.
© Copyright IBTimes 2022. All rights reserved.
FOLLOW MORE IBT NEWS ON THE BELOW CHANNELS