Ghana's Air Force To Expand Super Tucano A-29 Planes Acquisition Amid Negotiations With Brazil's Embraer Defense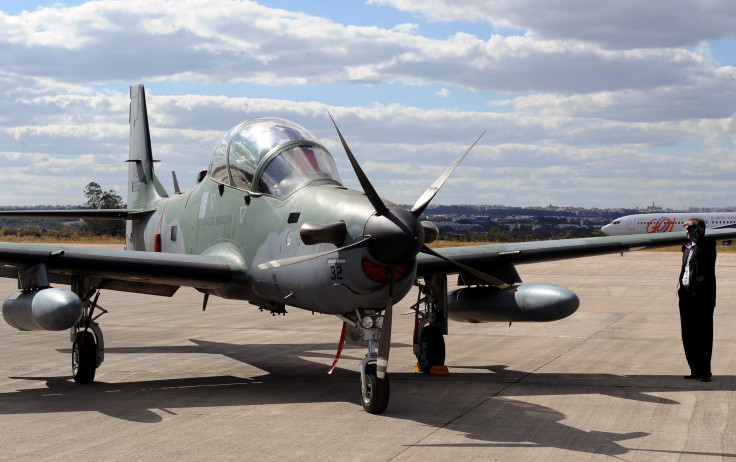 Ghana's air force has plans to expand next year with the acquisition of four additional Super Tucano A-29s, popular turboprop-powered aircraft with light attack, reconnaissance and training capabilities. Air Vice-Marshal Michael Samson-Oje said last week his team is close to concluding predelivery negotiations with Embraer Defense, a Brazilian aerospace company, Defense News reported Friday.
If finalized, the deal will increase Ghana's A-29 quantity to nine. The latest negotiations follow Ghana's pre-existing contract with Embraer for the supply of five A-29s, which was confirmed by both sides at the Paris Air Show in June.
The A-29, also known as the EMB-314, is racking up global orders and is expanding its footprint in Ghana along with other African nations, including Angola, Burkina Faso, Mauritania and Senegal. These countries joined Brazil, Chile, Colombia, the Dominican Republic, Ecuador, Guatemala and Indonesia as customers for this aircraft.
Ghanaian Armed Forces Over Time | FindTheData
The Super Tucano A-29 has surveillance assets with armed-attack capabilities. The versatile plane features wing-mounted machine guns, weapons integration with advanced surveillance and targeting pods, armoring, precision-guided bombs and air-to-air missiles. Its capabilities make it an excellent territorial defense and close support aircraft for low-budget air forces, according to Defense Industry Daily.
In December 2014, Ghanaian President John Drammani Mahama revealed his administration's long-term plans to acquire several A-29s from Brazil along with Z-9 helicopters from Chinese aircraft manufacturer Harbin, Russian-made Mi-17 choppers and C-295 heavy-lifter aircraft from Airbus Defense and Space.
Mahama said at the time that the new additions would allow the air force to meet pilot training needs and fulfill its airlift contract obligations with United Nations peacekeeping missions across Africa. The announcement came amid a growing demand for U.N. and African Union airlift services, driven by the rising number of continental peacekeeping, humanitarian and stabilization operations in sub-Saharan Africa, Defense News reported.
© Copyright IBTimes 2023. All rights reserved.