Air Force Wants More Drones To Fight ISIS: US Military Could Spend $3 Billion On New Drones And Pilots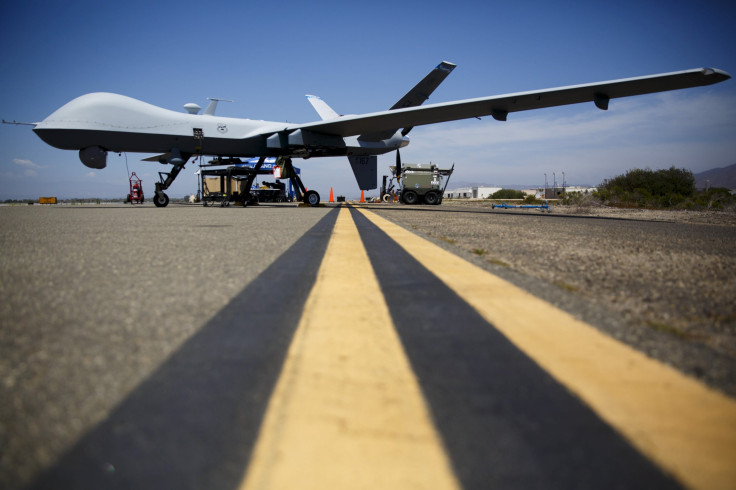 The U.S. Air Force proposes to double its number of drone pilots over the next five years as part of a $3 billion program that will boost intelligence and firepower capability. The proposals come after complaints from commanders that current drone units are undermanned while personnel are being overworked, according to a Los Angeles Times report released Thursday.
Before the plan can be implemented it must be authorized by Congress. "Right now, 100 percent of the time, when a MQ-1 or MQ-9 crew goes in, all they do is combat," said Gen. Herbert "Hawk" Carlisle, head of Air Combat Command, which oversees drone operations. "So we really have to build the capacity."
The proposals come as drone strikes against the Islamic State group in Syria and Iraq intensify, with pilots guiding the unmanned MQ-1 Predator and MQ-9 Reaper drones in a battle that is being fought largely from the air.
In total, the Air Force wants to increase the drone fleet by adding 75 General Atomics Reapers at a cost of $4 million each. That would add to the 175 Reapers and 150 Predators that it already has. It has also proposed to up the number of flying squadrons from eight to 17, adding as many as 3,500 pilots and sensor operators.
Because the hiring spree is expected to ease the workload on pilots, it should go some way to slowing down the rate at which drone pilots are quitting the program, according to a March report from the Nation.
New personnel probably would be positioned at five locations across the country where drone centers would have to be built at a cost of $1.5 billion, according to the LA Times report. Almost all drone missions are currently flown from Creech Air Force Base, Nevada, about an hour's drive from Las Vegas.
It's also expected that some operators would be stationed in Lakenheath, a Royal Air Force base in Suffolk, England, but that would require an authorization from the British.
The added locations also would help lessen the extreme demands on drone operators at Creech by taking advantage of different time zones.
© Copyright IBTimes 2023. All rights reserved.
FOLLOW MORE IBT NEWS ON THE BELOW CHANNELS