Girl Scouts Of Alaska Secures Paycheck Protection Program Loan Amid 144,000 Boxes Of Unsold Cookies
With 144,000 boxes of cookies left unsold, the Girl Scouts of Alaska has reportedly secured a Paycheck Protection Program loan to keep them operating during the coronavirus pandemic.
The Girl Scouts of Alaska saw its usually booming cookie sales come to a halt as it was forced to cut its six-week sales season in half to protect its members from becoming infected with COVID-19, The Anchorage Daily News reported.
The organization decided to seek the assistance of the federal government's Paycheck Protection Program loan program to help offset the lost cookie sales, which it relies on for nearly everything it does, including camps, scholarships for 3,500 girls, and wages for 20 full-time employees, the news outlet said.
The federal government's Paycheck Protection Program was designed for small businesses with less than 500 employees that are struggling during the coronavirus pandemic. The program has come under criticism for providing funding for larger public companies, causing many to return the monies they received.
Leslie Ridle, head of one of two Girl Scouts councils in Alaska, told the news outlet that before the state ordered nonessential businesses closed, "It was frenzied shopping, and people were hoarding cookies like they were toilet paper.
But now, Ridle said, the group has 144,000 unsold boxes of cookies that are sitting in member's homes.
"I'm hearing from lots of families: 'When am I getting these out of my living rooms?'" she said.
The loan was reportedly funded by First National Bank Alaska.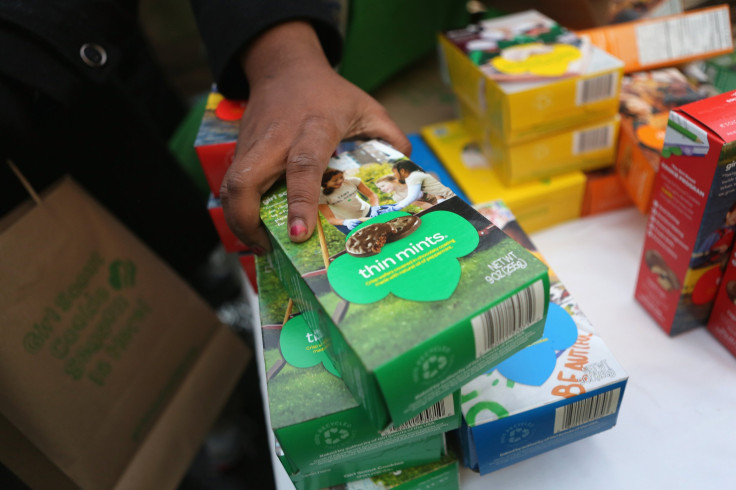 © Copyright IBTimes 2023. All rights reserved.