Global Economic Worries Weigh Down US Stock Futures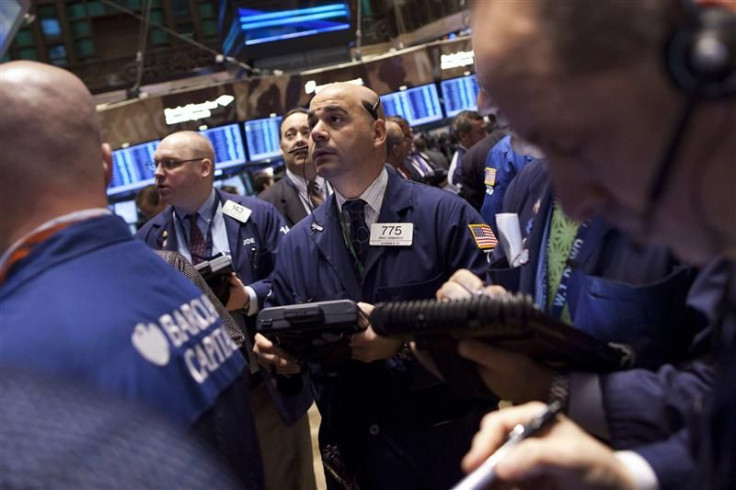 U.S. stock index futures point to a lower open Wednesday as investor sentiment was weighed down by lack of stimulus measures from policy makers around the globe to rejuvenate the faltering economic growth momentum.
Futures on the Dow Jones Industrial Average were down 0.19 percent, futures on the Standard & Poor's 500 index were down 0.29 percent and those on the Nasdaq 100 index were down 0.03 percent.
Investors continue to worry about the uncertainties in the global economic condition. The inability of the European Central Bank and the Federal Reserve to announce bold stimulus measures has become a major worrying aspect for the market players.
The Department of Labor will report Wednesday the preliminary nonfarm productivity, which measures the annualized change in labor efficiency when producing goods and services, excluding the farming industry. It is expected that the second quarter productivity increased 1.5 percent annual rate in the nonfarm business sector up from 0.9 percent decrease in the first quarter.
The Department of Labor will also report Wednesday the preliminary unit labor costs, which measure the annualized change in the price businesses pay for labor, excluding the farming industry. It is expected to increase 0.6 percent in the second quarter, compared to the 1.3 percent rise in the first quarter.
On Tuesday, the U.S. stocks rose as investors continued to hope that the central banks around the world would announce stimulus measures to regain the economic growth momentum. The Dow Jones Industrial Average rose 0.39 percent, the S&P 500 Index climbed 0.51 percent and the Nasdaq Composite Index was up 0.87 percent.
Major European indices were in red as investors remained disappointed at not seeing major monetary easing measures from the European Central bank to tackle the weakening economy. London's FTSE 100 was down 23.27 points, Germany's DAX 30 Index fell 16.65 points and France's CAC 40 dropped 2.25 points.
Most of the Asian stocks were up but the investors remained watchful ahead of the announcement of China's inflation report for July. Market players are hoping for the inflation to come down which will provide some room for China to announce monetary easing measures much needed to boost its financial condition.
© Copyright IBTimes 2023. All rights reserved.