The Global Expansion of Fight to Fame Continues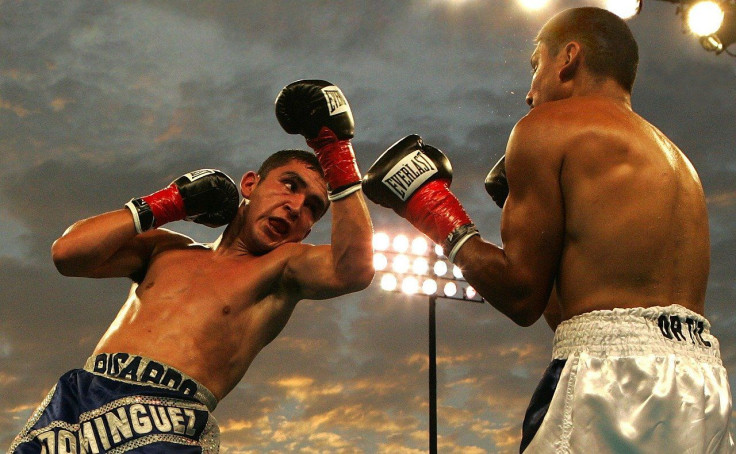 Fight to Fame has come a long way since its release and things are just about to get even bigger for this show.
With the aim of pulling in contestants from all over the globe, the reality show has been very strategic with its global expansion. It's not just about the ambassadors it brings on board but also the team members that play very important roles along the way.
Fight to Fame has been expanding its global reach and how this could potentially shape the future for the mixed martial arts industry. This much effort invested in getting a global reach will be enough to jumpstart a fanbase that isn't just limited to a few countries or territories.
Fight to Fame's Global Expansion Efforts
In order to attract candidates and pull in contestants from all over the world, Fight to Fame has been working hard on making sure it reaches all corners of the globe.
For the past few weeks, the show has been strategically inviting ambassadors from different realms of the martial arts community and putting up offices in different countries. This strategy has worked wonders for the show's objective of inviting the average person to take a chance at fame.
Just recently, Roy Jones Jr. joined the pool of ambassadors. He was particularly known for his athleticism, agility, and reflexes - incomparable to any other. Jones was a former professional boxer who also had acting projects, commentator stints, and even some time as a rapper. Not only that, this new ambassador held seven golden belts during his prime years. Named fighter of the Decade back in the 90s, surely Jones has his own fanbase he can pull in for the show.
Recruitment in Europe
Europe was one of the show's recent stops for its global expansion.
Unlike the US and Brazil, Mixed Martial Arts (MMA) hasn't been very popular in this continent. There's still a lot of potential for the MMA scene to flourish here, and Fight to Fame might have just found an easy way to propel that.
By combining blockchain technology with this sport, the show will be able to boost MMA's popularity while leveraging blockchain technology's rising popularity.
But that's not the only reason why so many Europeans are drawn into the show. Now that MMA's gaining momentum in the continent, more and more people will be striving to become the next big MMA star - a fresh concept that could easily be the next hit.
Another major reason for the show's rising popularity in Europe is a big personality they've recently taken on-board - Philippe Diaz. As chairman of the Cinema Libre Studio, Philippe Diaz locks in the notion that the show will really bear fruits for the champions.
First Asian Office
Asia has always been known for a lot of things - food, tourist spots, culture, rich history. Not only does this continent have its own mix of martial arts, but it also has a diverse entertainment industry. From the booming KPOP industry to Chinese action movies, we can all agree that entertainment here might be hard to break into.
That's why when Fight to Fame opened its first office in Asia, things were definitely stirred up.
The show recently opened its first office in Asia - specifically in Seoul, South Korea. Chairman Benjamin Woo has been recently appointed to promote the show's registrations, events, and investment ventures in the country.
Woo plans to rely on an online community he created to advertise the show, specifically its own cryptocurrency. Being an advocated of cryptocurrency himself, he feels very strongly about sharing its potential with other people and helping them use it in their own lives.
According to him, incorporating a reality show with blockchain technology will easily gain attention because it's a brand new and extremely innovative concept being introduced to the world.
Reality shows are top hits in Asia and combining them with fan engagement through a decentralized voting system could be big for the industry. For countries like South Korea where the entertainment industry is one of the biggest, recruitment might just prove to be easy.