GMO Crops: Two Oregon Counties Ban Their Cultivation Via Ballot Initiatives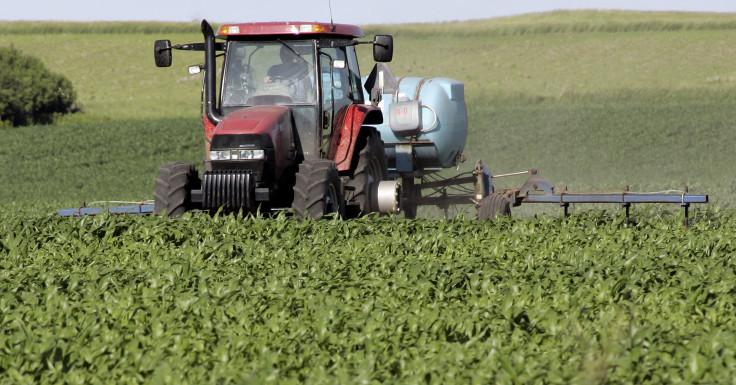 Voters in two Oregon counties approved ballot initiatives Tuesday banning the cultivation of genetically modified crops.
The ballot measures add Jackson and Josephine, neighboring counties in southwestern Oregon, to the growing list of places around the world that have outlawed the highly controversial GMO crops from being grown within their borders.
The moves are being heralded by anti-GMO and food safety groups, who worry that the crops contaminate conventional and organic crops, and that not enough research has been done to ensure that genetically modified organisms don't pose risks to human health and the natural environment.
"This is a tremendous victory for the citizens of these two counties, and for the farmers who are determined to fight the threat of unwanted contamination by GMO crops," Ronnie Cummins, national director of the anti-GMO Organic Consumers Association, said Wednesday. "It is also a victory for the national anti-GMO movement as it builds momentum for similar bans in counties in other states."
But pro-GMO and industry groups argue that the science on GMOs does not support the claims that they are dangerous for human consumption or the environment.
"Regrettably ideology defeated sound science and common sense in Jackson County," Barry Bushue, a spokesperson for the pro-GMO Good Neighbor Farmers group, said in a Wednesday statement distributed via email. "We respect the voice of the voters, but remain convinced Measure 15-119 – the crop ban – is bad public policy. While this election is over, this debate is not. We will continue to fight to protect the rights of all farmers to choose for themselves how they farm."
Jackson County's ballot initiative passed by a margin of 66 percent to 34 percent, while Josephine County's measure passed by a margin of 58 percent to 42 percent, according to election results posted to the local KGW 8 news station.
The Josephine County measure is open to legal challenges that could arise under a 2013 state law outlawing GMO cultivation bans because the initiative was proposed after the law went into effect, according to Reuters. Jackson County's measure avoided such potential challenges because it was already moving forward by the time the law went into effect.
Josephine and Jackson join other American counties with bans on GMO cultivation including Washington's San Juan County and California's Marin, Mendocino, Santa Cruz and Trinity counties. Many countries and localities around the world have also banned the cultivation of various GMO crops.
© Copyright IBTimes 2023. All rights reserved.