GoDaddy Inc (GDDY) IPO: World's Largest Web Registration Provider Begins Trading On NYSE, IPO Could Value Company At Over $3B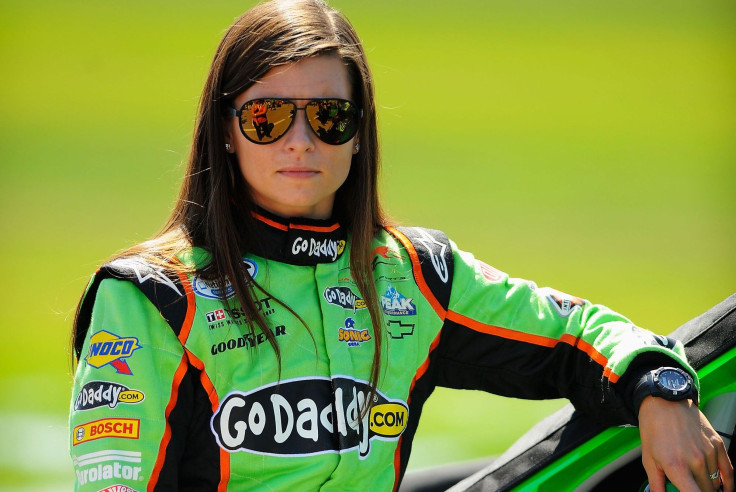 GoDaddy, the world's largest website registrar, will make its stock market debut Wednesday with an initial public offering that could value the company at more than $3 billion. Shares of the company's stock are set to trade on New York Stock Exchange under the ticker symbol "GDDY" and will be priced at $20 per share, above its previous range of $17 to $19 per share.
If all of the 22 million shares being offered in the transaction are sold at the high end of that range, it could net the company and its early investors $440 million.
Known for its racy advertising campaigns, GoDaddy manages about a fifth of the world's Internet domains. Based in Scottsdale, Ariz., the company helps individuals and businesses set up Internet domains and offers website building, hosting and security and other services.
Founder Bob Parsons launched the company in 1997 as Jomax Technologies and first sought to go public in 2006. That IPO never happened because the company withdrew due to unfavorable market conditions.
In December 2011, private equity firms Kohlberg Kravis Roberts & Company, Silver Lake Partners and the venture capital firm Technology Crossover Ventures bought GoDaddy for $2.25 billion. The company filed for an IPO again last June.
Beyond its market debut, GoDaddy has a number of challenges. It hasn't turned a profit since 2009. The company has around 13 million customers and owns nearly 60 million domains under its management, according to its S1 filing with the Securities and Exchange Commission. However, GoDaddy lost $143.3 million in 2013 on revenue of $1.4 billion. The company had a debt of $1.5 billion as of May 2014, according to the company's S1 filing.
Rapid Ratings, which measures the financial health of companies by digesting the corporate financials and determining its financial efficiency, has rated GoDaddy a 26 on their 0-100 scale, a low rating that places the company in a high risk zone. "We see general weakness across the board," said James Gellert, chairman and chief executive officer at Rapid Ratings International Inc.
Meanwhile, Rapid Ratings scores GoDaddy competitors Endurance International Group Holdings Inc. (NASDAQ:EIGI) and Web.com Group, Inc. (NASDAQ:WWWW) and at 26 and 39, respectively.
David Louton, professor of finance at Bryant University, agrees. "While GoDaddy is positioned as the dominant player in this market and it is undeniable that there will be continued demand growth for some time to come, I do not see any evidence of a catalyst that will push demand beyond its organic growth trajectory," Louton said.
However, GoDaddy does have a few advantages. The company's marketing efforts have made it a household name due to its racy advertisements with NASCAR driver Danica Patrick, who is the company's spokeswoman.
GoDaddy could also see its growth expand in emerging markets such as China and existing markets like Japan. "GoDaddy launched in India over 2 years ago and it literally swallowed the market share," said Daniel Negari, CEO of the domain registry company XYZ.
Around 26 percent of GoDaddy's customers are located in international markets, notably Canada, India and the United Kingdom, the company said in its S1 filing. "The growth opportunities are what make the company so exciting," Negari said.
The company is the most notable technology IPO this year since online data storage provider Box Inc. went public in January. Shares of Box opened for trading above its $14 price range at $20.20 per share, and the company's market cap at the close of trading on Jan. 23 was around $2.8 billion. Meanwhile, burger joint Shake Shack Inc. more than doubled its IPO pricing of $21 and opened for trading at $47 per share, valuing the company at nearly $2 billion at the end of trading on Jan. 30.
Morgan Stanley, JPMorgan Chase and Citigroup are leading the underwriting for the GoDaddy IPO.
© Copyright IBTimes 2023. All rights reserved.