Gold Prices Down More Than 5% After FOMC Announcement, Bernanke Signal Of Possible QE3 Taper, China Cash Crunch And Manufacturing Weakness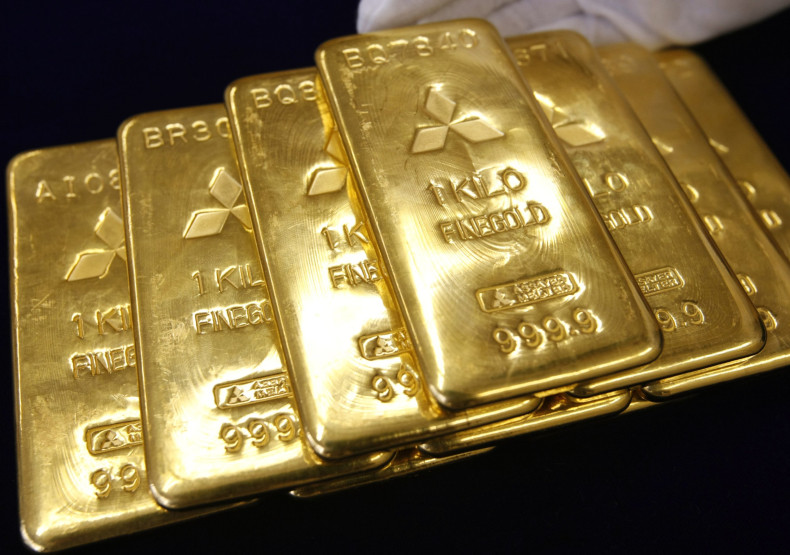 The price of gold plunged 5.6 percent Thursday after the Federal Reserve signaled it may begin to pull back on its current unprecedented money printing, also known as quantitative easing, and China said its manufacturing fell to a nine-month low.
In New York trading the price of gold for August delivery, the most heavily traded contract, fell more than $70 or 5.6 percent. That extends a 28 percent decline that began Oct. 4, 2012, when it closed at $1,804.
HSBC currency strategist Robert Lynch said the big drop reflects how the Fed's statement and forecast shifts were slightly more hawkish than estimated as the market was generally expecting a more neutral outcome to the meeting.
Federal Reserve Chairman Ben Bernanke, speaking after a two-day meeting of the key rate-setting Federal Open Market Committee (FOMC), said the central bank may end its $85 billion per month bond purchases next year if the economy continues strengthening.
The Fed is generally expected to begin reducing the amount of bond purchases, sometimes referred to as money printing because such activity increases the supply of money in the economy, later this year. The bank could completely end bond purchases by the middle of next year, he said, assuming the economy performs as the Fed expects.
Also Thursday, the People's Bank of China rejected requests for it to print more money. That sent interbank lending rates higher in the latest signal that the nation's banks are struggling due to a lack of liquidity.
Funding costs between banks rose by approximately 12 percent Thursday afternoon from 8.26 percent at Wednesday's close, according to the Wall Street Journal. It has averaged around 3.30 percent this year.
The current price plunge may ignite interest in the metal among bargain hunters, said HSBC gold analyst James Steel.
"Increased emerging markets demand has accompanied steep declines in prices all year long," he said.
"The slide in gold prices may trigger a positive demand response from price-sensitive buyers. The Shanghai premium remains at double-digit levels, indicating strong import demand. According to the China Gold Association sales of gold at the world's largest jewelry company, Chow Tai Fook rocketed across China on April 15-16 as prices fell.
"The demand for coins may also increase in reaction to lower prices. The U.S. Mint reported selling 23,500 ounces of gold coins so far in June. At that pace, total sales for the month would be 39,167 ounces, down roughly one third from a year earlier. [But] weaker prices could trigger renewed demand."