Gold Standard Redux: Swiss Parliament Debates Creating ?Gold Franc?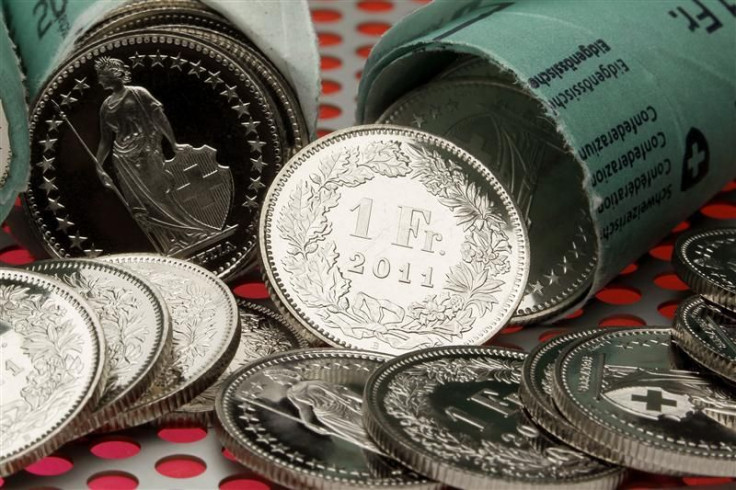 The Swiss parliament was scheduled to debateTuesday the wisdom of creating a new gold-backed national coin that would float in parallel with the Swiss franc, becoming the first national legislature in decades to consider issuing a currency based on a commodity.
The proposal was first introduced in March 2011 by three right-wing legislators as part of what they termed a healthy currency initiative. It seeks to modify the Swiss constitution, instructing the nation's central bank to issue a new national coin with a fixed gold content that would complement, though not replace, the Swiss franc.
A press release described the legislative action as seeking an attractive alternative to the Swiss franc as a safe haven, given how franc appreciation has continued as a result of currency turmoil outside Swiss international borders. The move would reduce some policy-making power from the Swiss National Bank, the nation's issuer of legal tender, by forcing it to issue a currency at a fixed rate to gold.
Issues surrounding the national currency, the gold standard and the power of the nation's central bank are a topics of active discussion in Swiss politics. Switzerland was one of the last countries to completely decouple the value of its currency from the gold standard, keeping a 40-percent gold reserve on the value of its money supply as late as 2000, when the Swiss franc was first fully floated.
More recently, Switzerland has been involved in high-stakes maneuvering between international investors and the national bank. Since the beginning of the current financial crisis in Europe, investors have flooded into Swiss franc-denominated assets during times of high volatility in the neighboring eurozone, driving up the price of the franc. This has prompted aggressive actions by the central bank, which has a stated policy of devaluing the Swiss currency to protect exporters, intervening regularly in financial markets to prevent the euro exchange rate from falling below ?1.20.
But such aggressive monetary policy, combined with a major foreign-exchange scandal earlier this year that prompted the ouster of the central bank's president, have fed an undercurrent in conservative political movements that disdains the philosophical underpinnings of central bank interventions and fiat currencies. That undercurrent resembles beliefs held by supporters of Republican presidential candidate Rep. Ron Paul of Texas.
Swiss media have handicapped the current proposal's chances by noting the three politicians backing it are considered far-right fringe members of the conservative Swiss People's Party. That party controls the main faction in the country's lower house, the 200-member National Council, but is a smaller presence in the upper chamber, the Council of States.
The Swiss franc traded at a negligible difference from the national bank's stated ceiling on Tuesday. In New York, one euro sold for ?1.2009. The price of gold was $1,571.20 an ounce.
--
© Copyright IBTimes 2023. All rights reserved.