Good news for Yankees on Hughes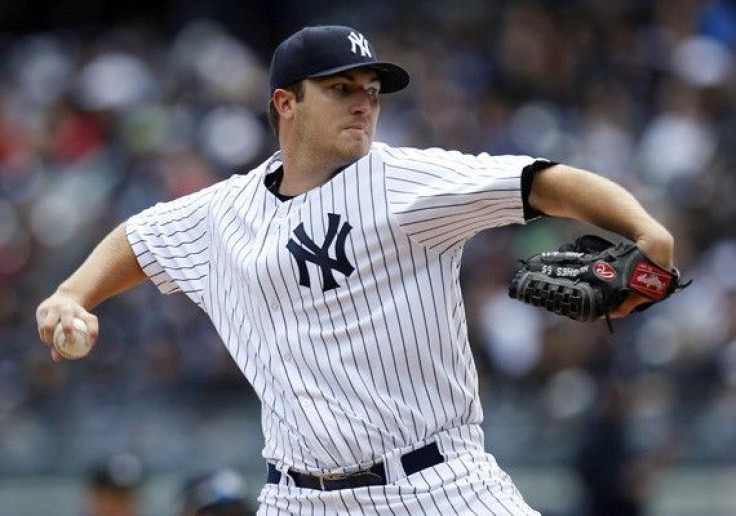 The New York Yankees will likely get Phil Hughes back after the All-Star break, shoring up their starting rotation in time for the push in the pennant race. The Yanks already have a formidable offense, scoring 96 more runs than they have given up.
Hughes pitched 4 1/3 innings for the Single-A Staten Island Yankees yesterday, fanning seven batters and hitting 95 mph on the radar gun. He allowed three hits, including a solo home run on his last pitch of the day.
ESPN reports that Hughes will pitch for Double-A Trenton on Thursday and get three or four more rehab starts under his belt before joining the Yankees. The 24-year-old pitcher went on the disabled list on April 15 with a sore shoulder. Although his velocity began to decline as yesterday's start went on, his breaking ball was reportedly nasty.
The Yankees never figured out what was wrong with Hughes. I've kind of just let it go, Hughes told reporters yesterday. All I know is I feel good now so it's easier to kind of deal with that. If I had come back and still wasn't feeling like myself and was struggling and stuff then it'd be a lot harder to sleep at night. But I feel good.
Hughes' return will be a welcome one--the Yanks turned to a converted outfielder, Brian Gordon, to start last Thursday's game against the Rangers. (He kept them in the game, allowing two earned runs in the 3-2 win.) Hughes' initial replacement, Bartolo Colon, is out with a strained hamstring.
Hughes was an All Star in 2010, when he went 18-8 and posted a WHIP of 1.25.
The Yankees bullpen has ably held down the fort in New York thus far in 2011. The team ranks 21st in quality starts among MLB clubs, but the bullpen has a 1.28 WHIP and a 2.81 ERA.
© Copyright IBTimes 2023. All rights reserved.