GOP Bank Legislation Would Roll Back Regulations For 30 Large Financial Firms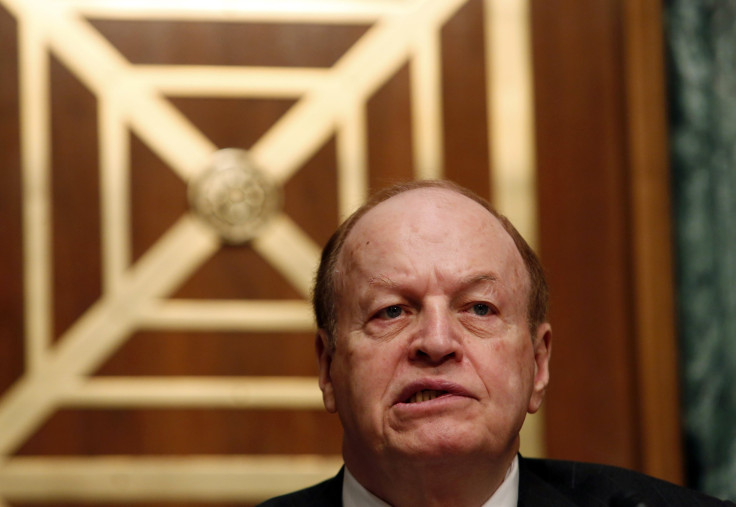 A Republican-backed regulatory reform bill would shake up federal banking oversight and allow as many as 30 financial institutions to evade provisions enshrined in the 2010 Dodd-Frank Act.
The proposed changes, among the most controversial of the draft legislation, have been subject to vigorous debate between the banking industry and senators like Elizabeth Warren, D-Mass., who opposes wide rollbacks of Dodd-Frank regulations.
The bill, released by Senate Banking Committee Chair Richard Shelby, R-Ala., would increase 10-fold the threshold for banks to be deemed "systemically important financial institutions" by the Federal Reserve. Presently, the Fed subjects banks with more than $50 billion in assets to rigorous stress tests and increased scrutiny.
Under the new legislation, only institutions with more than $500 billion in assets, including JPMorgan Chase & Co. and Bank of America, would automatically fall under increased oversight. Federal regulators would be free to determine on a case-by-case basis whether banks with between $50 billion and $500 billion would be designated systemically important.
Around 30 financial firms could stand to win lighter oversight, including American Express and Capital One. As the Financial Times noted, the legislation would also benefit the Atlanta bank SunTrust, whose head lobbyist was once Shelby's chief counsel.
These large to midsized banks have lobbied aggressively to drop the systemically important designation, which requires them to undergo stringent and costly annual evaluations.
Even Sen. Sherrod Brown, D-Ohio, an outspoken critic of the bill, has stated that regional banks like Fifth Third Bancorp and Huntington Bancshares Inc. -- both headquartered in his home state -- don't threaten the stability of the U.S. financial system.
But much larger banks would also have the chance to slip out of Fed oversight. Critics have been quick to point out that Bear Stearns, the failed investment bank that was bailed out by the federal government and sold to JPMorgan at the start of the financial crisis, had $400 billion in assets when it shook the financial world.
On Tuesday, Brown released a statement decrying the bill. "This sweeping proposal holds Main Street financial institutions hostage to a partisan effort to dismantle Dodd-Frank's consumer protections and sensible rules for the large banks and nonbanks that played central roles in the financial crisis," Brown said.
Other provisions in the legislation, titled the Financial Regulatory Improvement Act of 2015, include studies into structural changes at the Federal Reserve and calls for increased transparency at the central bank.
© Copyright IBTimes 2022. All rights reserved.
FOLLOW MORE IBT NEWS ON THE BELOW CHANNELS