Grand Forks Walmart Shooting: 2 Dead, Others Injured After Attack By Unidentified Gunman In North Dakota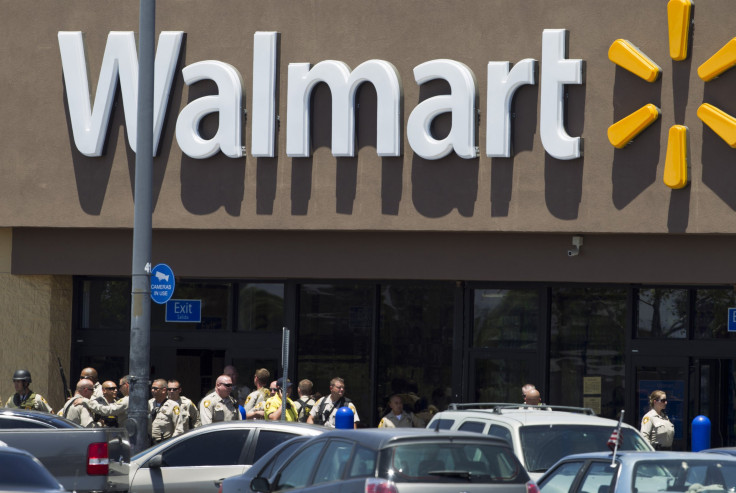 At least two people were killed and several others injured in a shooting early Tuesday morning at a Walmart store in Grand Forks, North Dakota. The gunman, whose name has not been released, was among the two individuals who died in the incident, according to a report.
Grand Forks police arrived at the Walmart at approximately 1 a.m. Tuesday morning, and found "multiple victims" at the scene, Grand Forks Deputy Police Chief Mike Ferguson told the Associated Press. Authorities have declined to reveal the identities of those injured in the shooting or what may have led to the shooter's actions. An undisclosed number of victims were taken to a local hospital for treatment.
An individual with knowledge of the situation said three people suffered gunshot wounds during the incident, Grand Forks ABC affiliate WDAZ-TV reports. Customer Andy Legg, who was inside the Walmart at the time of the shooting, said he heard "popping noises" before authorities arrived to usher crowds to safety. Police reportedly held a "few dozen" Walmart employees in a bus outside the building after the shooting.
One of the shooting victims was a Walmart employee, he added. Police secured the area and said there is no longer any danger to the public, CBS News reports.
Authorities have yet to identify the type of weapon used in the Grand Forks Walmart shooting. A police SWAT team arrived at the scene to help clear the building. The SWAT team also secured a vehicle in a nearby parking lot at approximately 4 a.m. local time. A special robot was used to search the car, though it remained unclear if police discovered anything of note.
Open 24 hours a day, the Walmart is one of two such stores in Grand Forks. Store officials have yet to publicly comment on the shooting or provide information on the status of those involved.
© Copyright IBTimes 2023. All rights reserved.