Great White Shark Rips Freediver's Fin Off Australia's East Coast
A 28-year-old freediver narrowly escaped a great white shark attack over the weekend off Australia east coast. The 9.8-foot shark ripped the man's fin from his foot when he was swimming 16-foot below the surface off the coast of Wollongong on Saturday.
Callum Stewart thought a seal bumped him from behind, knocking him upward, but later realized he "might be in trouble" as the shark got closer.
"It did a full 180-degree turn and came back to look at me. That's probably the point I realised I might be in trouble," he said. "The most amazing memory I have is looking this thing dead in the eye, and wondering if that was the last thing I'm going to see."
Stewart's friend Coralie Fleming, who was diving with him, witnessed the shark going for his foot and thought her friend might die in front of her eyes.
"It [the shark] opened its massive mouth and as it's closed its mouth it kind of ripped down as it went to swim away," she told Australia's Illawarra Mercury. "There was one metre [missing] off Callum's body. I was horrified, then I realised it was just the fin... We're just lucky that it was an investigatory bite and didn't involve any missing limbs."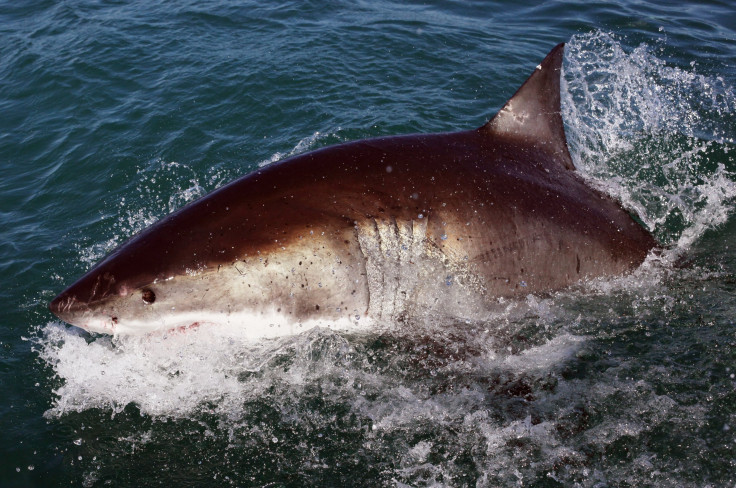 The incident was caught on camera by Fleming and her boyfriend Mitchell Scanlan-Bloor, who scrambled to a nearby rock for safety before making their way to their boat.
Below are some tips as to how to avoid and survive a shark attack, courtesy Florida Museum of Natural History website.
1. Choose to swim in a group as sharks most often attack lone individuals.
2. Don't wander too far from the shore as it may be difficult to return fast for help in case a shark is spotted.
3. Avoid the water at night, dawn, or dusk as sharks are most active at these times.
4. In case of a cut, do not enter the water as blood attracts sharks.
5. Leave the water immediately if a shark is spotted.
6. Avoid going into waters containing sewage as it attracts bait fishes, which in turn attract sharks.
7. Don't splash a lot in the water. Erratic movements can attract sharks.
8. Avoid swimming toward a shark if it's seen in the water.
9. Do whatever it takes to get away after a shark attack.
© Copyright IBTimes 2022. All rights reserved.
FOLLOW MORE IBT NEWS ON THE BELOW CHANNELS