Greece Crisis 2015: Migrants Fainting By The Hour Locked Inside Greek Stadium, Aid Workers Accuse Officials Of Human Rights Abuse
After nearly 2,000 migrants were locked overnight in a stadium on the Greek island of Kos, aid workers said Wednesday the situation had become a human rights crisis. The stadium lockdown was part of the growing chaos on the Greek islands as thousands of people, many fleeing violence in the Middle East and North Africa, stream onto the shores seeking asylum.
"We have unconscious people coming out of the playground area, being carried by their friends and family, every 15 minutes," said Constance Theisen, of the nonprofit group Medecins Sans Frontieres (Doctors Without Borders), which provides medical care in crisis zones. Around 1,000 people were trapped inside the playground area within the stadium that was completely exposed to the sun, sitting in 90-degree Fahrenheit heat for over 18 hours. "It is absolutely out of control. Nobody understands the sense behind it, or if there is any [sense] at all," Theisen said.
The desperation of the situation has been growing over the past few months, as thousands of migrants have arrived by boat on Greece's eastern shores every week due to its geographic proximity to Turkey and North Africa. Local authorities have made an effort to shelter and care for these migrants as best they can, but the situation far exceeds their capacity. There is not enough food or water for people arriving, and aid workers fear that poor sanitation could lead to disease outbreaks.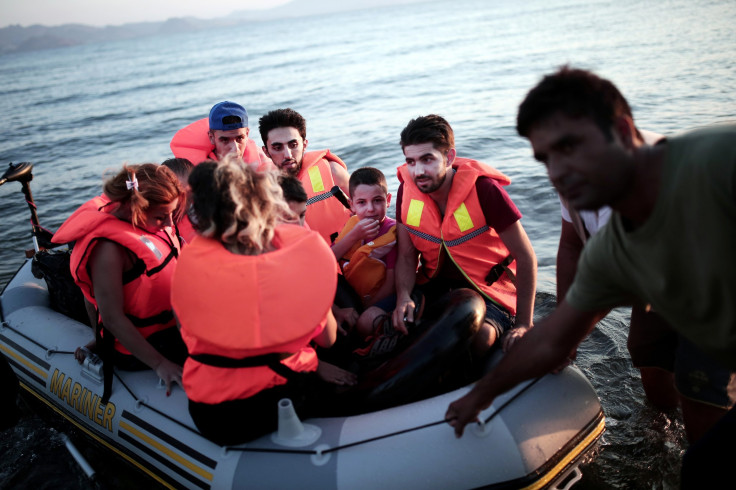 Riot police were called in to control crowds of migrants who were waiting to be registered before the government could decide whether they qualified for asylum status. EU legislation requires that the country where a migrant first lands must document, fingerprint and photograph that person.
In July alone, 50,000 new arrivals came to the Greek shores, accounting for a 70 percent increase since the beginning of the year.
© Copyright IBTimes 2023. All rights reserved.