Greece Defies Creditors As Markets Tumble On Default Fears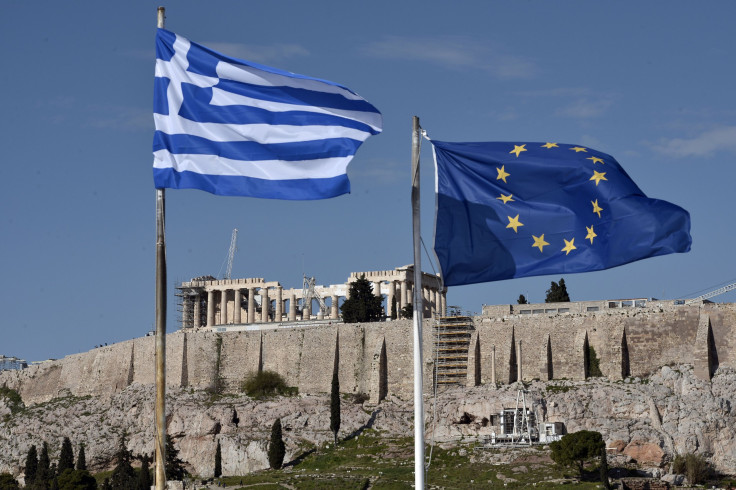 Greece defied its creditors' increasingly strident demands for political concessions in debt negotiations Friday, submitting a plan that included elements already rejected earlier this week, according to reports.
Greek officials said that they submitted a plan to the country's international creditors that included debt restructuring but excluded cuts to pensions -- a proposal that creditors had already turned down. In addition, a Greek official told the Financial times that the country was seeking "low" budget surplus targets this year and the next.
The plan brushed aside the latest warnings from creditors, and blamed the IMF pull-out on "an internal dispute" among bailout monitors, the paper added.
The revelation came as European markets tumbled Friday, amid reports that EU officials had met to discuss the possibility of a Greek default for the first time.
On Friday, stocks in the National Bank of Greece fell by more than 10 percent, while Piraeus Bank fell more than 11.5 percent, according to a BBC report.
With less than a week remaining for Greece to negotiate a deal to unlock another tranche of bailout funds, tensions between the country and its international creditors are escalating.
The International Monetary Fund, one of Greece's major creditors, pulled its negotiators from talks with Greece, and EU officials signaled that they were no longer willing to compromise.
In addition, the results of a poll released Friday suggested that a small minority of Germans, who are the country's biggest creditor, now want Greece to depart the single currency, and are hostile toward making any further concessions to keep it in the bloc.
According to German media reports on Friday, cited by the Guardian, Berlin has also begun contingency planning for Greek default scenarios. The plans were said to include the introduction of capital controls in Greece, closure of the banks, and the government's issuing of IOUs to finance its public sector.
As if anticipating a blame game in the event of a Greek default, senior German officials told Bild: "No one will be able to say we didn't try our utmost."
© Copyright IBTimes 2023. All rights reserved.