Greece Drawing Up Contingency Plans To Nationalize Banks, Bring In Parallel Currency: Report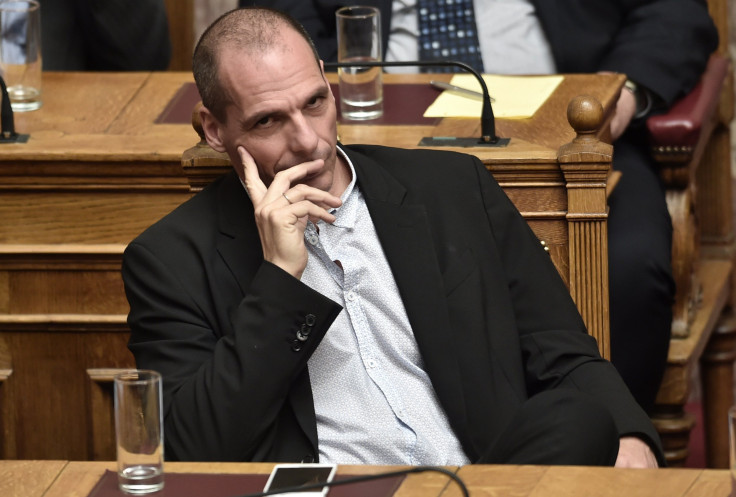 Greece's government is drawing up contingency plans to nationalize the country's banks and introduce a parallel currency, as the cash-strapped country teeters on the brink of defaulting on a key international loan.
According to a report in the Telegraph, sources close to the Syriza-led government said: "We will shut down the banks and nationalize them, and then issue IOUs if we have to, and we all know what this means. What we will not do is become a protectorate of the EU."
Greece is due to make a payment of 458 million euros ($498 million) to the International Monetary Fund (IMF) on April 9. But officials told a conference call of Euro Zone deputy finance ministers this week that the country would run out of money by then, raising the possibility of a default on the IMF loan.
Greece's leftist government was swept to power in January, pledging to renegotiate the terms of the country's international bailout, and put an end to internationally supported austerity policies that ministers have said are responsible for a "humanitarian crisis" in the country.
Interior Minister Nikos Voutsis said on Wednesday that the country would have to decide whether to pay back the IMF or pay salaries and pensions. He said it would choose the latter, Reuters reported.
Greece has submitted a list of reforms to its international creditors, which, if approved, will unlock a further tranche of bailout funds. The government is keen to increase revenue by cracking down on the tax evasion that is widespread in the country while maintaining public services.
International creditors have, however, not been overly impressed with Greece's attempts at reform thus far. Pensions have been a particular sore spot with the country's creditors. Greece spends a larger portion of its GDP -- 17.5 percent -- on pensions than any other country in Europe. This has caused political blowback in Germany, and Slovakia pulled out of the first Greek bailout in 2010, over similar public anger there, the Economist reported.
Jose Manuel Barroso, the former president of the European Commission, had harsh words for Greece's government Thursday, telling the BBC that it had made "completely unrealistic promises" to voters that it cannot fulfill now. He added that Greece's demands were "completely unacceptable to other countries."
© Copyright IBTimes 2022. All rights reserved.
FOLLOW MORE IBT NEWS ON THE BELOW CHANNELS