Greece Elections: Syriza Leads New Democracy Party By Narrow Margin, Opinion Polls Show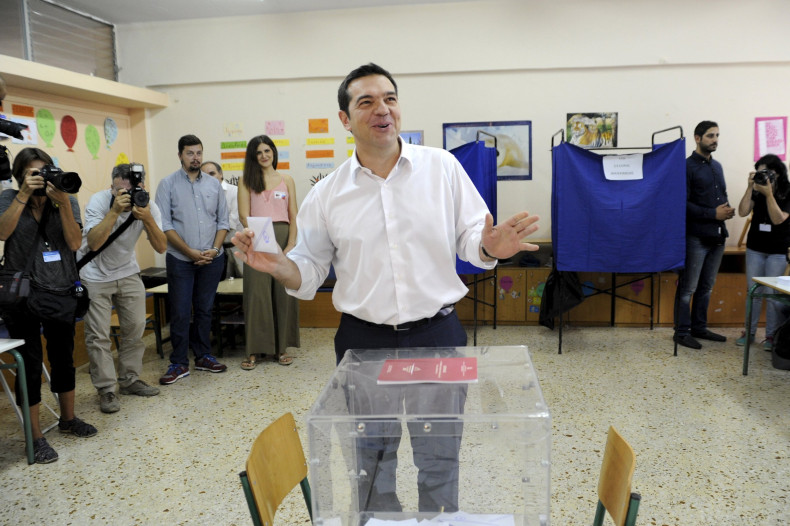 The left-wing Syriza party, led by former prime minister Alexis Tsipras, had the narrowest of leads over the New Democracy party, according to opinion polls cited by reports ahead of Sunday's polls. However, neither party may be able to garner enough votes to form a government on its own.
Sunday's election is the fifth one in six years -- and the third one this year -- for Greece, which is reeling from the effects of a failing economy, massive unemployment as well as the continuing influx of refugees fleeing conflicts in the Middle East. Tsipras and Syriza came to power in January promising a pushback against austerity measures imposed by Greece's creditors. However, by August, Syriza lost its majority and Tsipras stepped down, after agreeing to creditors' demands for crucial bailout funds.
As Greeks went to the polls Sunday, Tsipras announced on his Twitter feed: "Today in Greece, we're deciding on our future. Today the Greek people will choose how they want to live."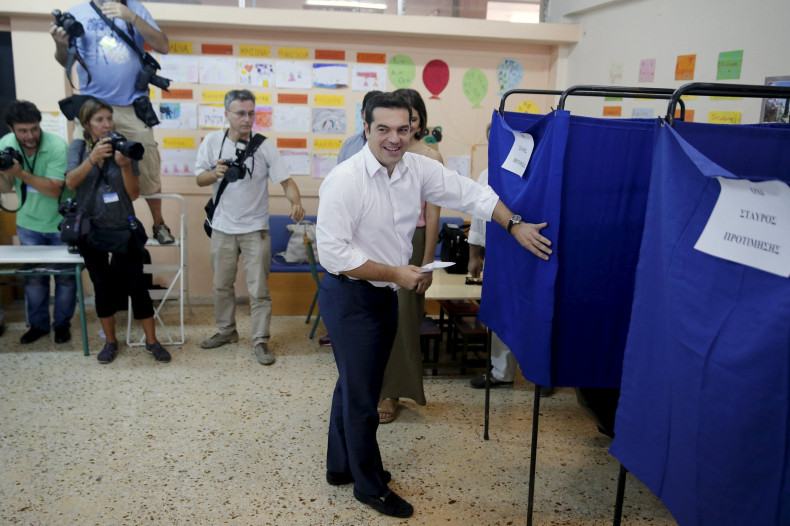 Greek voters were reportedly less enthusiastic about the prospect of picking another leader yet again this year. "What we are hoping for is for the less useless (politician) so he does the least damage to Greece," a 77-year-old voter told Reuters outside a polling station.
After voting in his working class Kypseli neighborhood of Athens, Tsipras said, according to the Associated Press (AP): "I am optimistic," adding: "Tomorrow a new day starts."
But opinion polls going in to the election Sunday suggested that neither Syriza nor the center-right New Democracy party, led by Vangelis Meimarakis, would get enough votes to form a government on its own, AP reported, adding that Meimarakis has sought to portray Tsipras as a leader who jeopardized the country's future by implementing austerity measures.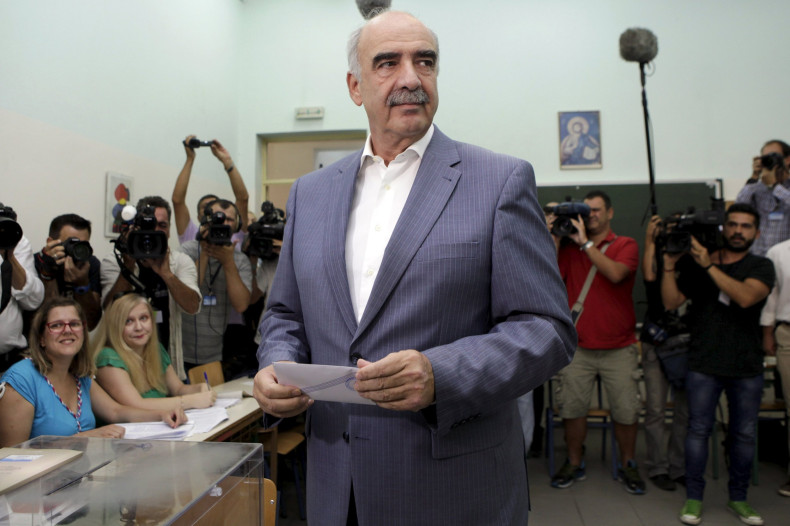 "Today the politicians don't speak, the citizens speak. They speak with their vote," Meimarakis said, after casting his ballot in a northern Athens suburb, according to AP. "And I think they want to do away with the grey, the lies, the misery .... And with their vote they want to bring truth and authenticity, so we can have a better tomorrow, a better tomorrow for all Greeks."
Earlier in the year, battling dissent within his party as well as facing off with negotiators in order to win a third bailout for Greece, Tsipras said he had put Greece's interests first. The $97 billion bailout, which was passed by parliament but was rejected by 44 Syriza lawmakers, was necessary to prevent a so-called "Grexit" or the country's exit from the euro zone. Tsipras resigned after the bailout agreement was finalized -- less than seven months into his term -- and called for a snap election.
Nine parties stand a chance of getting the 3 percent-vote threshold necessary to enter parliament, heightening the chances of a coalition government, AP reported, even as leaders exhorted Greek citizens not to abstain from voting. Polls close at 4 p.m. GMT (12:00 p.m. EDT) and results are expected early Monday.
Going forward, whichever party comes to power will have to start off by drafting the 2016 state budget with little leeway in changing economic policy -- much of which has been determined in the most recent bailout agreement, AP reported, adding that creditors will review the progress made on various reforms such as as overhauling the pension system, raising taxes, privatizing industries and merging social security funds -- as Greece works to stay in the euro zone.
"My conditions are that we remain in Europe and nothing else, because under no circumstances can we exit," retiree Elektra Kadydou told AP at a central Athens polling center.
© Copyright IBTimes 2022. All rights reserved.