Greece Rejects EU Bailout Extension As Debt Deadline Looms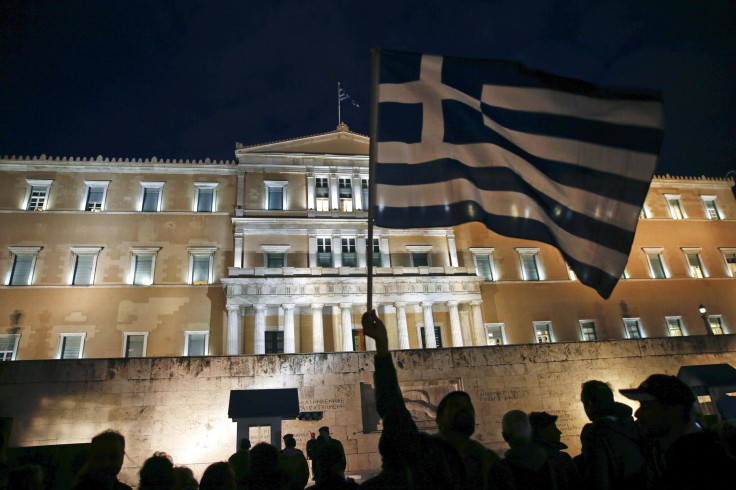 Bailout talks ended early on Monday after Greece rejected a six-month extension bailout offer from eurozone finance ministers. It was the second time in less than a week that both sides failed to reach an agreement on reforms to Greece's debt program. Time is running out as Greece's current bailout program ends on Feb. 28, and the lack of consensus is igniting fears of a possible Greek exit from the eurozone.
Following the meeting, the European Council announced Greece has until Friday to request a bailout extension, Eurogroup Chairman Jeroen Dijsselbloem said Monday. "The general feeling in the Eurogroup is still that the best way forward would be for the Greek authorities to seek an extension of the programme," Dijsselbloem said during a press conference Monday.
Despite the lack of resolution Monday, Greek Finance Minister Yanis Varoufakis remained optimist the two sides would eventually reach an agreement. "I have no doubt that in the next 48 hours we will find the phrasing" for a deal, Varoufakis said, according to international news firm Agence France-Presse.
Earlier Monday a Greek government official said there would not be a deal today, Reuters reported. "Some people's insistence on the Greek government implementing the bailout is unreasonable and cannot be accepted," an official told Reuters. "Those who keep returning to this issue are wasting their time. Under such circumstances, there cannot be a deal today."
Varoufakis met with EU finance ministers Monday to discuss reforms after talks stalled last week. Greece is in the midst of renegotiating the terms of its $270 bailout program after the country's far-left Syriza Party won Greek elections last month. The country's newly elected Prime Minister Alexis Tsipras is against the austerity measures under the terms of the current bailout arranged by Greece's previous conservative government. Athens wants to reverse the country's austerity policies, or the budget cuts European creditors have required for Greece in exchange for bailing out the county's government debt. During his inaugural speech in parliament on Feb. 8, Tsipras said Greece would not extend the deadline for its bailout, putting the economy in danger of going bankrupt.
"There's always a worry because fundamentally on a long term basis Greece has to fix a huge problem, which is massive overhang of debt. Short term brinkmanship doesn't really address that issue, but it certainly does make people nervous," said John De Clue, chief investment officer at the private client reserve at U.S. Bank Wealth Management.
© Copyright IBTimes 2023. All rights reserved.