Green Bay Packers News: Will Mike McCarthy Be Fired At The End Of The 2018 Season?
It is widely accepted that Green Bay Packers head coach Mike McCarthy should be worried about his job security. The Packers are just 4-6-1 on the season and will likely miss the playoffs for the second year in a row. They would need to win out and likely get some help just to get in.
McCarthy, 55, has been with the Packers since 2006 and boasts an impressive career record of 125-76-2. New England Patriots head coach Bill Belichick has described McCarthy as "one of the best coaches I've ever gone up against." Former Packers legend Brett Favre recently called McCarthy "an excellent coach."
However, McCarthy's Packers have only made it to one Super Bowl, a victory over the Pittsburgh Steelers in 2011. Some regard Aaron Rodgers as one of the best quarterbacks of his era, but the Packers have not always had the playoff success to show it.
Should the Packers miss out on the playoffs again, many would expect McCarthy to not return. In January, McCarthy signed a one-year extension.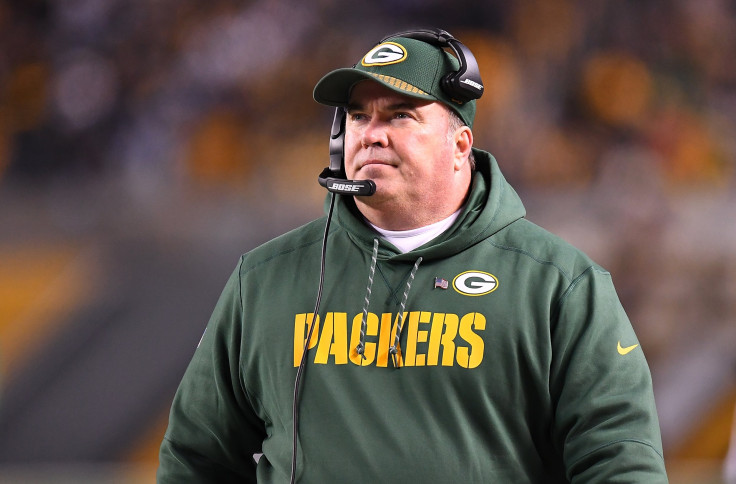 Some publications already see McCarthy's exit as a foregone conclusion. The Milwaukee Journal-Sentinel has already speculated on his potential successor, while ESPN pundit Stephen A. Smith said McCarthy "should have been fired years ago."
If McCarthy wants to make the postseason and save his job, it will be an uphill battle. The Packers face a pair of teams that are not expected to reach the playoffs -- the Arizona Cardinals and Atlanta Falcons -- but then travel to Chicago to face the Bears and stay on the road to face the New York Jets before closing out the season against the Detroit Lions at Lambeau Field.
That said, the Packers have been here before. In 2016, they sat at 4-6 after 10 games before rattling off six straight wins to finish as NFC North champions, eventually reaching the NFC title game. A division title is unlikely this year with the way the Bears have been playing, but a late-season win streak is not out of the question.
© Copyright IBTimes 2023. All rights reserved.