Green Bay Packers Still Don't Want To Trade Aaron Rodgers
Very little appears to have changed since it was reported on the day of the NFL Draft that Aaron Rodgers no longer wants to be a member of the Green Bay Packers. There's been no word that the quarterback is interested in staying with the Packers, and the organization still has no plans to trade the MVP.
Green Bay has been steadfast for weeks that it hopes Rodgers is under center in the season opener.
"We still obviously feel the same way," Packers head coach Matt LaFleur said of Rodgers, via NFL Network. "We want him back in the worst way. I know he knows that. And we'll continue to work at it each and every day."
As much as Rodgers might want to be traded, he can't control where he plays in 2021. The 37-year-old is still under contract with the Packers for multiple years. Green Bay might keep Rodgers and hope he decides to play for the team, though there is speculation that the signal caller would choose to retire rather than suit up for the Packers again.
The Packers would have no trouble trading Rodgers if they opted to do so, likely receiving several first-round picks in return.
Rodgers won his third MVP award last season and led the Packers to the NFC Championship Game for the second straight year. Rodgers threw 48 touchdown passes with just five interceptions and a 121.5 passer rating.
The Packers drafted Jordan Love a year ago, seemingly to be Rodgers' successor. Green Bay has added another quarterback to the roster, recently signing Blake Bortles.
Rodgers was drafted by the Packers to become Brett Favre's successor in the first round of the 2005 draft.
The NFL announced this week that Green Bay will open the season on the road against the New Orleans Saints. The Packers have five primetime games on the 2021 schedule.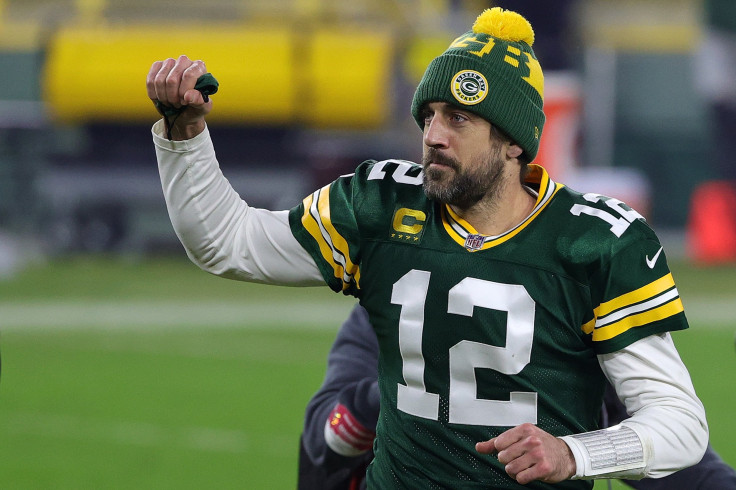 © Copyright IBTimes 2023. All rights reserved.