Grey Skies And Black Humor As Beijing Issues 'Airpocalypse' Red Alert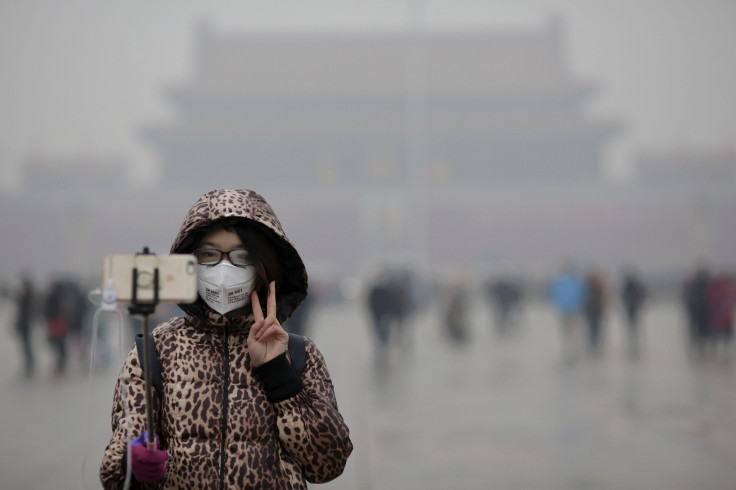 SHANGHAI -- Grey skies and black humor were the order of the day in Beijing Wednesday, as the city entered the second full day of its first ever red smog alert, which has closed schools and limited cars to alternate days based on whether they have odd- or even-number plates. "God wants to check the air quality," said a post circulated widely on Chinese social media, over a picture of a cyclist in a mask on a smog-covered central Beijing street.
"This is just a normal Beijing day," one resident joked to International Business Times, noting that pollution readings were only around the 300 mark, or some 12 times higher than the World Health Organization's recommended safe level, compared to more than 900 the previous week, when the city government was criticized for only issuing an orange alert, its second highest level of pollution warning.
While most offices were not closed Wednesday, construction sites and polluting industries were shut down, and heavy trucks kept off the roads. Official media said a number of factories that had defied the ban to keep working had been closed down by government inspection teams.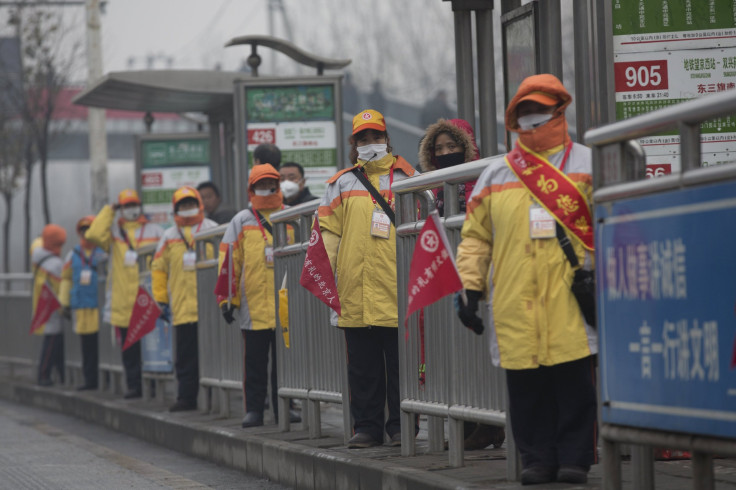 Some residents, however, mocked the car ban: "Looks like even-number-plated cars have been unfairly blamed," read one post on social media. "Today there are only odd-numbered cars on the roads and the air is still so bad!"
In fact some Beijing residents now have two cars -- with both odd and even plates -- to make sure they aren't stuck on such days, in a city where the subway network still does not cover the whole urban area. "Today my wife and I are sharing the car," Beijing resident Fred Fan told IBT. "We just see who needs to use it the most, and take it in turns."
Some parents were staying at home to look after children who had the day off from school. One parent posted a poem on social media saying everyone was sad about the weather, but his daughter was happy since she could stay home. However, some school teachers were still working, according to local media reports, and were helping the few children who still came to school to do extra work, while online revision sites were reported to be busy in this education-obsessed nation.
And some elderly residents were still doing their daily exercises in Beijing's parks, according to Shanghai news website The Paper, though some wore masks and others said they were "moving more slowly" and "breathing less deeply" to avoid getting the worst of the pollution. Sales of masks and air purifiers have spiked, with some residents also installing air purifiers in their cars, though state media reported that one consignment of 120,000 fake masks purporting to be made by the U.S.-based 3M company had been seized by Shanghai customs.
The timing of the worst smog of the year, which has coincided with the global climate change summit in Paris, has been embarrassing for China's leadership, which has emphasized the efforts it has made to tackle pollution and emissions. And state media coverage of the smog appears to have been toned down following some intense debate about the problem last week.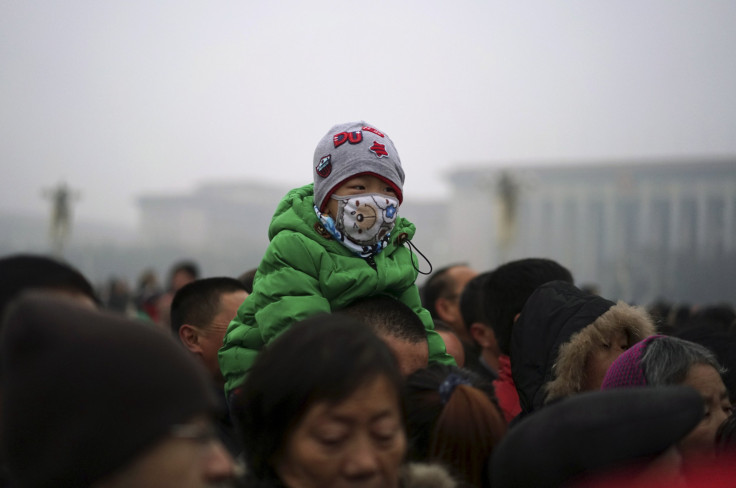 Some media did not headline the smog situation at all Wednesday. Shanghai's Oriental Morning Post, one of the few papers to print a photograph of the smoggy capital on its front page, chose to headline a poem by a primary school student, offering apologies to the city for the millions of cars on the roads. Its headline read: "If we make determined efforts we will definitely see blue skies," apparently echoing the message broadcast on state television that called on Beijing residents to "be positive" despite the smog.
The Paper meanwhile gave its smog coverage a low profile, headlining instead the fact that China's President Xi Jinping was planning to attend a conference about the Internet next week. It also gave a higher profile to an article headlining developing countries' criticisms of Western nations at the Paris climate change conference. The publication did however post a video in which some Beijing residents complained about the "very big impact" of smog.
"This is just to comfort me, really," said one man, pointing to his face mask. "It's the government's responsibility – they should make this their top priority immediately, stop developing the economy and first sort out the air quality and environment."
The official Global Times said in a commentary that the issuing of the red alert was a sign of progress, showing government commitment to respecting the facts, listening to public opinion and tackling the problem. "We must understand that no one can be kept out of the public campaign against smog," it said.
However, different government departments have been disputing whose responsibility the pollution is -- with some blaming cars, some coal-fired heating and power generation, and others both. And with the government anxious about public criticism, and unwilling to see the economic losses that come with closing down factories to clean up air pollution, some social media posts on the topic were deleted, including one analyzing why the authorities had introduced the pollution alert early this time, but had not done so last week, while President Xi was at the Paris summit.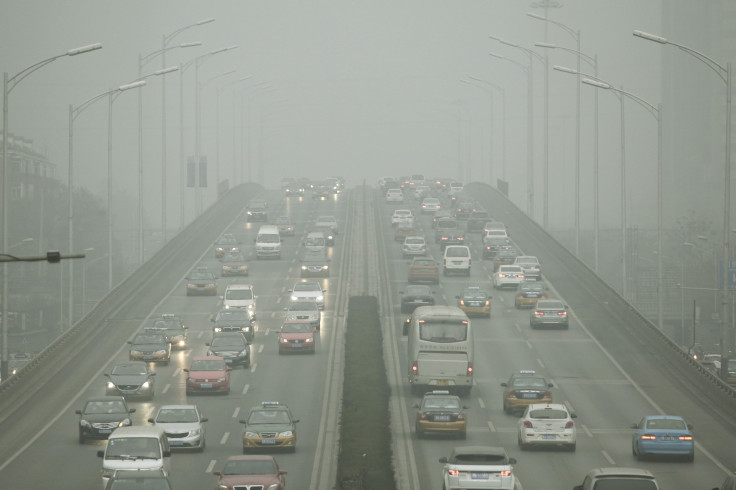 And some critics said that without press freedom it would be hard to really win the battle against pollution. Others responded with more black humor: "Maybe we should just take readings from Chinese embassy in America – that's Chinese territory too," suggested one columnist online, in an apparently cynical reference to the authorities' attempts to downplay the worst of the pollution.
Beijing has pledged to reduce emissions from coal-fired power stations by 60 percent by 2020, and enforce the world's strictest car emission standards, though not for another two years.
Environmental website China Dialogue suggested this week that vehicle emissions account for one-third of Beijing's smog, with construction, household burning of coal and other activities the causes of another one-third, and the final third caused by industry and power generation in neighboring provinces, which have also been hit hard by smog over the past week.
© Copyright IBTimes 2023. All rights reserved.