Ground Zero Mosque 2015: Developer To Build Condos Instead Of Islamic Center That Sparked Controversy Around 9/11 Attacks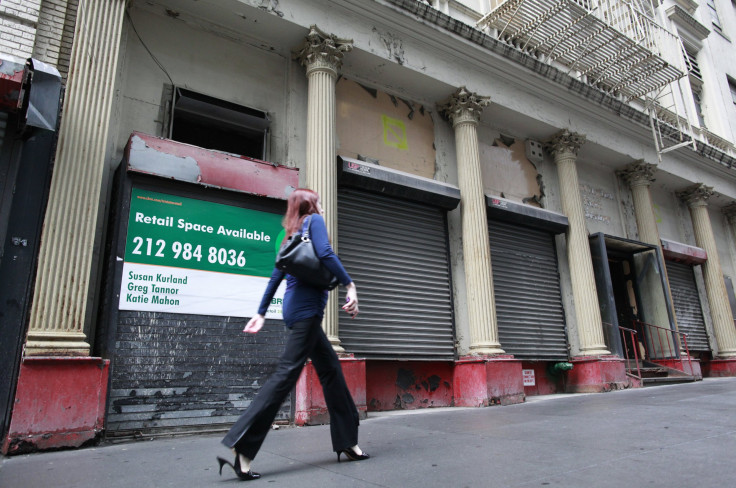 A New York developer who planned to build an Islamic community center two blocks north of where the World Trade Center buildings stood will instead build high-priced luxury condos. Developer Sharif El-Gamal announced new plans for a 70-story residential skyscraper this week, more than five years since the original plan sparked national outrage and became a political wedge issue for local and federal leaders.
"The tower is going to be a market-maker," El-Gamal told the real estate trade publication Crains New York. "We've perfected a building that's really going to share in a unique moment" of development in downtown Manhattan, he said. The tower is expected to be completed in 2017.
The median price of apartments sold in the area this year was $1.15 million, up 6.4 percent from 2014, according to the property-date website StreetEasy. Residents of the condo building will have unobstructed views to the north, Crains New York reported. Some of the homes will have 12-foot floor-to-ceiling windows with panoramic views of Midtown, the Hudson River and the Statue of Liberty. There will be two duplex penthouses that sit on the top floors of the tower.
Original plans for the 15-story Islamic community center had several names – Park51, Cordoba House and the Cordoba Initiative Mosque and Cultural Center – before opponents dubbed it the "Ground Zero Mosque" in 2010. The majority of the planned spaced had been set aside for the general public to promote interfaith dialogue, although there would have also been a Muslim prayer space. Protesters claimed the center's placement near the site of the Sept. 11, 2001, attacks in New York, the deadliest terrorist attack on U.S. domestic soil, would be an insult to those who were killed there.
The controversy became a long battle in which Muslims warned of a surge in Islamophobia, and politicians took sides. President Barack Obama supported the idea for the cultural center and so did former New York City Mayor Michael Bloomberg. But Republicans used the issue in their successful bid to take back control of the U.S. Congress from the Democrats.
"The Ground Zero Mosque story is a story of ordinary Americans defeating powerful and moneyed elites," said Pamela Geller, president of the American Freedom Defense Initiative, a controversial anti-Islam group that led large rallies against the mosque idea in New York.
One World Trade Center | FindTheData
© Copyright IBTimes 2023. All rights reserved.
FOLLOW MORE IBT NEWS ON THE BELOW CHANNELS