Groupon Diversity Data Reveals Mostly White, Male Workforce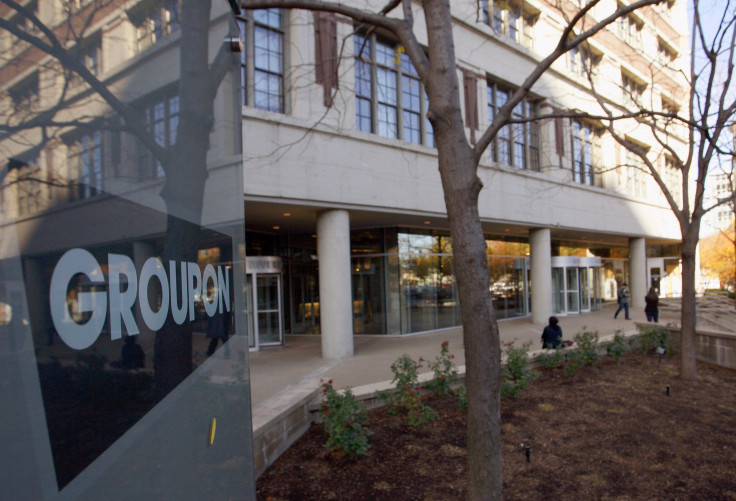 Groupon is the latest tech company to unveil its staff diversity figures, and the results are in line with other numbers showing that the tech industry comprises mostly male, mostly white individuals.
The Chicago deal purveyor revealed the stats on Friday, and they echo results from Apple, Facebook and a number of other tech companies in recent months that show tech is lacking when it comes to diversity.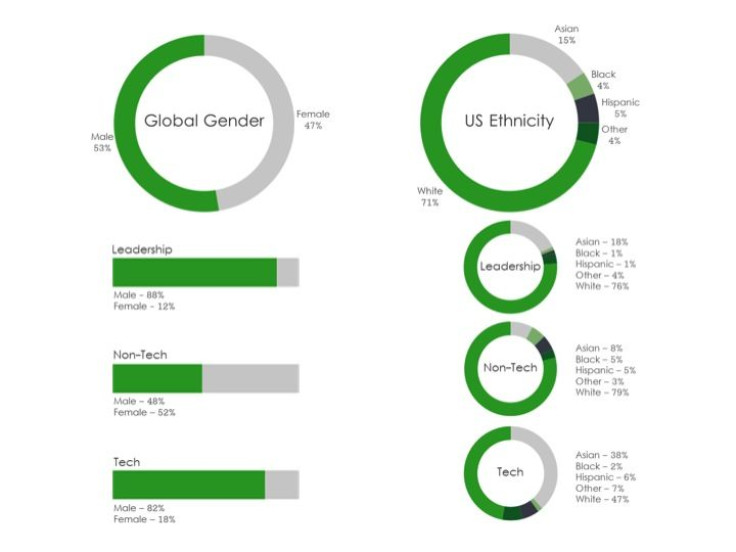 According to diversity data released by Groupon, of the more than 12,000 people the company employs, 53 percent are male and 47 percent are female. But in the leadership ranks, 88 percent are male while only 12 percent are female. The tech rank-and-file doesn't fare much better, with 82 percent male and 18 percent female. The company's non-tech employees are the only area where females surpass males, albeit by a small margin.
Broken down by ethnicity, Groupon's homogeneity is clear, with 71 percent of its workforce consisting of white employees, followed by 15 percent Asian, 4 percent African-American, 5 percent Hispanic and 4 percent categorized as "other."
While Groupon noted that there was more it could do to increase diversity in its workforce, the Rev. Jesse L. Jackson characterized such pledges from the tech industry as mere platitudes.
"It's time to go beyond the rhetoric of 'doing better' and turn high-sounding words into concrete action," Jackson said in a statement. "Silicon Valley and the tech industry must transform itself to resemble the America it depends upon for talent and customers."
© Copyright IBTimes 2023. All rights reserved.