Growing Chinese Animosity Following PRISM Revelations Could Threaten Tech Firms' Prospects In World's No. 2 Economy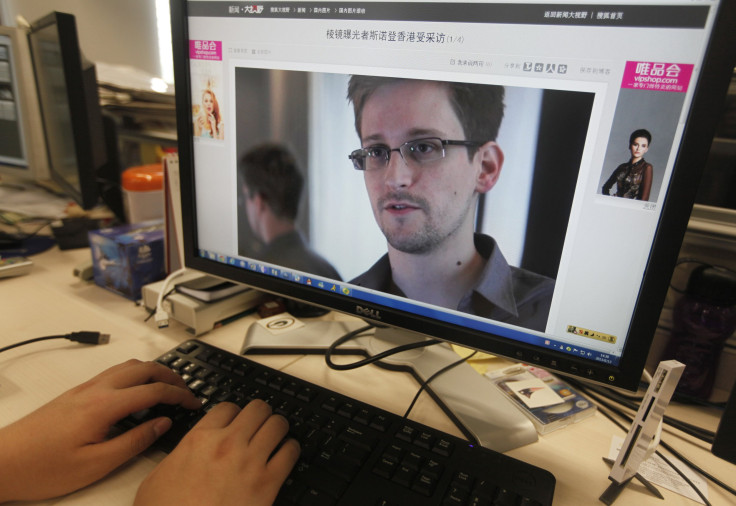 Edward Snowden's revelations about the U.S. government's PRISM surveillance program have triggered a backlash against American technology firms that threatens their growth in the world's second-largest economy.
Following Snowden's exposure of PRISM Chinese authorities and the public have become increasingly worried about exposure to U.S. technology and equipment, according to a note published on Thursday by the Rhodium Group (RHG), a New York-based advisory firm that frequently provides business insights related to China.
When the leak of PRISM hit Chinese media in early June, two major storylines emerged. The first accused the U.S. of operating under double standards – the U.S. government was monitoring other nations, companies and individuals, while accusing China and Chinese companies like Huawei Technology Co Ltd (SHE:002502) and ZTE Corporation (SHE:000063) of aiding the Chinese government in conducting espionage, as PRISM proved.
The other headline, far more threatening to U.S. and other foreign businesses, according to RHG, is what the state-run media termed a "de-Cisco campaign."
The state-backed China Economic Weekly ran a cover story calling eight U.S. companies – Cisco Systems, Inc. (NASDAQ:CSCO), International Business Machines Corp. (NYSE:IBM), Google Inc. (NASDAQ:GOOG), QUALCOMM (NASDAQ:QCOM), Intel Corporation (NASDAQ:INTC), Apple Inc. (NASDAQ:AAPL), Oracle Corporation (NYSE:ORCL) and Microsoft Corporation (NASDAQ:MSFT) – the eight "guardian warriors" that had "seamlessly penetrated" Chinese society. The weekly newspaper called Cisco "the most horrible", given its over 50 percent market share in China's information infrastructure in financial, military, government and transportation sectors.
In the past, comparative advantage in IT innovation has made U.S. equipment suppliers' products more popular than those of Chinese suppliers, but if recent rhetoric is any indication that popularity may end in the near future.
The Chinese government has already spent massive sums developing its own supercomputers and satellite navigation systems, and now Chinese officials seem to think Chinese companies like Huawei and ZTE, the very companies that have been repeatedly suspected of espionage in the west, are mature enough to replace Cisco, Microsoft and IBM.
This could be bad news for both sides. China is a fast-growing market and a large contributor to these tech companies' overall revenue. If the campaign against American companies gains traction these firms could see their market share dwindle.
Last year, following the House report warning Huawei may pose a security risk, Unicom, China's leading telecom operator, replaced Cisco routers in one of its backbone networks, citing security concerns. Other similar replacements may happen in the future. The effects could even trickle down to other U.S. firms, in particular those firms in supplying the tech giants.
Cisco's equipment and network is too widespread in China to be eliminated completely in the short term, if ever. Any policy like the de-Cisco campaign would almost certainly damage China's economic and security interests, by radicalizing foreign trading partners who may be less willing to engage positively with China across a wider portfolio of interests, according to RHG's research note.
Now most of the back and forth remains rhetoric, but Beibei Bao, a New York-based China analyst at Rhodium Group and the author of the report, believes the situation will likely escalate. China will not drop the issue without further investigation, and as such, the fates of American firms under suspicion in uncertain at best.
"The situation for the American technology firms in China is not very clear right now." Bao said. "We don't think Huawei and other Chinese firms can replace the technology 100 percent, but when the issue concerns national security, China is unlikely to back down."
© Copyright IBTimes 2023. All rights reserved.