Guatemala Election Results: Next President Will Face More Pressure Than Ever On Corruption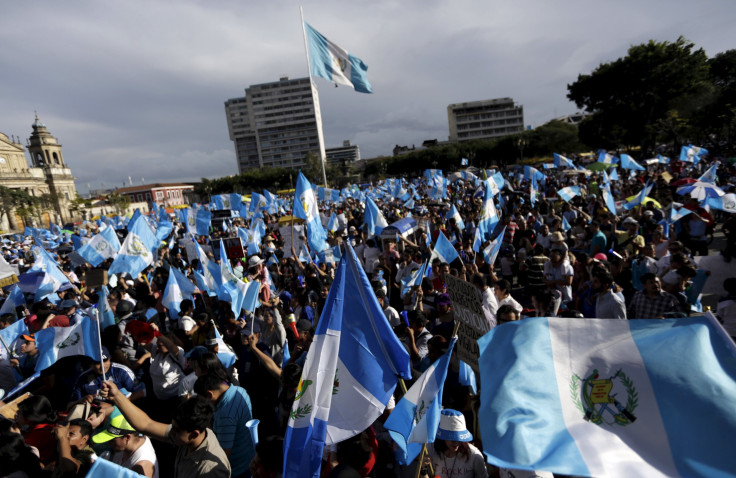 It was a simple announcement that triggered triumphant cries across Guatemala last month: President Otto Perez Molina, the target of months of massive public protests, had resigned from office. Hours later came even more stunning news: He was in jail, awaiting a hearing on his role in a sprawling corruption case that had galvanized the citizenry like never before.
Fresh off that landmark victory for Guatemala's scandal-weary public, the country is gearing up to choose its next president in a runoff election Sunday. The top two contenders, a former comedian with no political experience and a former first lady, are supporting the ongoing investigations that have reinvigorated the political scene. But whoever wins the vote will have to contend with a newly energized public hungry for even more change, and face pressure to further along the unprecedented drive to sweep out government corruption once and for all.
"People in Guatemala are now realizing that they have power to supervise government like never before," said Arturo Matute, a Guatemala City-based analyst for the International Crisis Group, an advocacy group headquartered in Belgium. "It will be very hard for the coming government to have any leniency from the citizenry in general."
Conservative candidate Jimmy Morales, a former television comedic actor with degrees in business administration and theology, has been leading most polls in the weeks leading up to the runoff. Running on the campaign slogan, "Nether corrupt nor a thief," he's billed himself as the anti-establishment choice willing to reject the malfeasance that's permeated Guatemala's government institutions. Critics have been wary of Morales' political inexperience and potential links to Guatemala's military, as his political party was founded by former generals aligned with brutally violent counterinsurgency programs that killed thousands during the country's civil war.
His competitor, center-left candidate Sandra Torres, served as first lady from 2008 to 2011 under the presidency of Alvaro Colom. She gained popularity as the champion of social programs that delivered basic goods and services to Guatemala's rural poor, but has been seen by some as too close to corrupt political elites. Torres' sister and two nieces were charged in 2011 with embezzling funds from Guatemalan municipalities, and her party is under investigation for illegal campaign financing during Colom's presidency.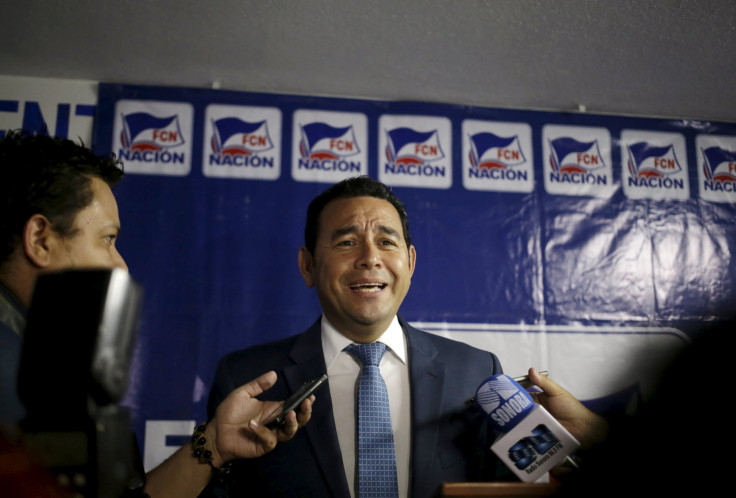 The first presidential voting round Sept. 6 generated a record turnout of 70 percent, but it's not the candidates that have been fostering excitement. In fact, the campaign season has been "quite lackluster," according to Matute.
"People are really supportive of building a democracy," he said, noting that the anti-corruption wave in Guatemala has made the public more determined to keep participating in the political process. He anticipated Sunday's election would have a similarly strong turnout, though perhaps not as high as in the first round.
Guatemala's battle against corruption has dominated the election cycle. This year's mass protests emerged in the wake of a sprawling scheme known as "La Linea," or "The Line," in which customs officials allegedly bribed importers with lower duties in exchange for kickbacks. A United Nations-backed investigative panel, which uncovered details of scheme last year, is still pursuing arrests and trials of government officials over the case, and named Perez Molina and his former vice president, Roxana Baldetti, as ringleaders of the network. Both trials are still pending. Investigators are also pursuing officials over a healthcare contracts scheme that funneled money out of kidney dialysis services and resulted in at least 13 patients' deaths.
Guatemala has been no stranger to corruption, and past scandals have ensnared high-profile targets, including former President Alfonso Portillo, who was ultimately found not guilty for embezzlement charges. But the scale of "La Linea" brought Guatemala's festering resentment over endemic corruption to a boiling point.
How Sunday's victor will handle corruption during the next presidential term will set the stage for tackling a slew of the country's other ills, including rampant poverty, violence and underdevelopment. More than 60 percent of Guatemalans live below the poverty line, and Guatemala's homicide rate remains one of the highest in the world. A devastating landslide in early October that killed nearly 300 people also highlighted deep weaknesses in infrastructure and disaster preparation.
"In some ways it's not just about corruption, with people stealing money," said Michael Allison, an expert on Central American politics and chair of the political science department at the University of Scranton in Pennsylvania. "People are directly connecting it to their day-to-day lives, and how Guatemala is worse off today because money was stolen from taxes and hospitals, and as a result, you have people dying and hills collapsing on homes."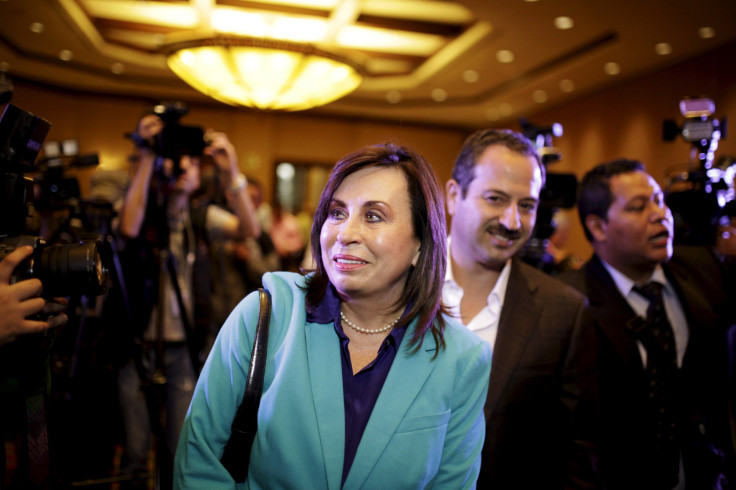 But trial verdicts for figures like Perez Molina and Baldetti will largely determine the trajectory of the anti-corruption movement, Allison said. "Whether [the investigative panel] and prosecutor's office can provide some closure through convictions for the most recent scandals, that will be more important than who's elected president," he said.
FOR FREE to continue reading
✔️ Unlock the full content of International Business Times UK for free
offer available for a limited time only
✔️ Easily manage your Newsletters subscriptions and save your favourite articles
✔️ No payment method required
Already have an account?
Log in
© Copyright IBTimes 2023. All rights reserved.