Gunfire Adds To Violations Near End Of Breached Sudan Truce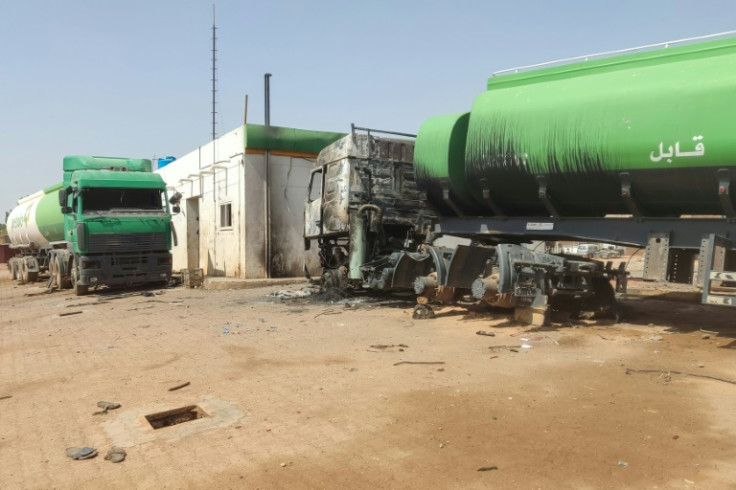 Gunfire rang out Sunday in the Sudanese capital, adding to violations which United States and Saudi mediators said significantly hindered delivery of the desperately needed aid it was supposed to enable.
Witnesses in Khartoum told AFP they could hear "shooting in the south of the city", on the sixth day of the one-week ceasefire which expires Monday night.
The truce aimed to allow humanitarian aid for civilians, delivered through secure corridors, but there were "violations by both parties that significantly impeded" those goals, according to the mediators.
"Both parties have told facilitators their goal is de-escalation to facilitate humanitarian assistance and essential repairs, yet both parties are posturing for further escalation," they said in a joint statement.
Numerous ceasefires were previously announced and immediately violated, but the United States and Saudi Arabia said this one is different because it is a signed deal supervised by a monitoring committee.
In six weeks of urban warfare, more than 1,800 people have been killed, according to the Armed Conflict Location and Event Data Project.
Fighting pits the Sudanese Armed Forces (SAF) -- led by army chief Abdel Fattah al-Burhan -- against his former deputy Mohamed Hamdan Daglo, who leads the heavily-armed Rapid Support Forces paramilitaries.
Nearly 1.4 million people have been displaced both within Sudan and to neighbouring countries, according to the United Nations.
The joint statement said both forces had impeded humanitarian efforts, including through the presence of snipers near hospitals in RSF-controlled territory, and army "elements" stealing medical supplies.
In other violations, the mediators reported a confirmed air strike on Saturday that reportedly killed two people in Khartoum, and a separate air raid "that damaged Sudan's currency printing press."
It said the RSF has occupied "civilian homes, private businesses, and public buildings", some of which were looted.
A record 25 million people, more than half the population, are now in need of humanitarian assistance to survive, according to the UN.
That help has only been trickling in since the ceasefire began, with aid agencies -- which themselves have been repeatedly attacked and looted -- reporting "insecurity and transportation challenges", according to the UN.
The mediators called on the warring parties to continue talks on extending the ceasefire to help in "improved delivery of assistance the Sudanese people badly need."
"Realising it was imperfectly observed, we have urged both parties to agree to an extension of the current ceasefire," they said .
The RSF affirmed their "readiness to engage in further negotiations...to explore the feasibility of extending the ceasefire and humanitarian arrangements," depending on the army's "sincerity and commitment".
For its part, the army said it was "examining the possibility of agreeing to extend the current ceasefire".
Facing severe shortages of supplies and staff, Doctors Without Borders (MSF) warned they might have to suspend "life-saving activities" if humanitarian corridors do not materialise.
Earlier on Sunday, Mini Minawi -- the governor of Darfur, where some of the worst fighting has taken place -- appealed for citizens to arm themselves.
"I call on all our honourable citizens, the people of Darfur, old and young, men and women, to take up arms to protect their property," the pro-army governor wrote on Twitter.
Darfur is already scarred by a war that began in 2003, leaving hundreds of thousands dead, more than two million displaced and the region flooded with weapons.
The war there saw Sudan's then-president Omar al-Bashir unleash the notorious Janjaweed militia against rebels.
The RSF traces its origins to the Janjaweed.
Since April 15, hundreds of civilians have been killed in Darfur, markets burned and health and aid facilities emptied out by looters, as tens of thousands fled across the border into Chad.
For weeks before Minawi issued his call to arms, the United Nations had warned that civilians were being armed in Darfur.
Sudanese democracy activist and author Raga Makawi said there is "a real risk of people who were in the past part of non-violent movements now considering the right to bear arms in order to protect themselves".
On Friday Burhan requested the dismissal of the UN's special envoy Volker Perthes, whom he accused of bias and stoking the conflict.
Guterres said he was "shocked by the letter" and reaffirmed "his full confidence in his Special Representative".
The US State Department also voiced its "strong support" for Perthes.
Alongside US and Saudi efforts, the African Union -- which suspended Sudan following a 2021 coup led by Burhan and Daglo -- and East African regional bloc IGAD have pushed for discussions mediated by South Sudan's President Salva Kiir.
On Sunday, the AU said it adopted a "roadmap for the resolution of the conflict in Sudan" to end fighting and resume the process "towards a democratic, civilian-led government".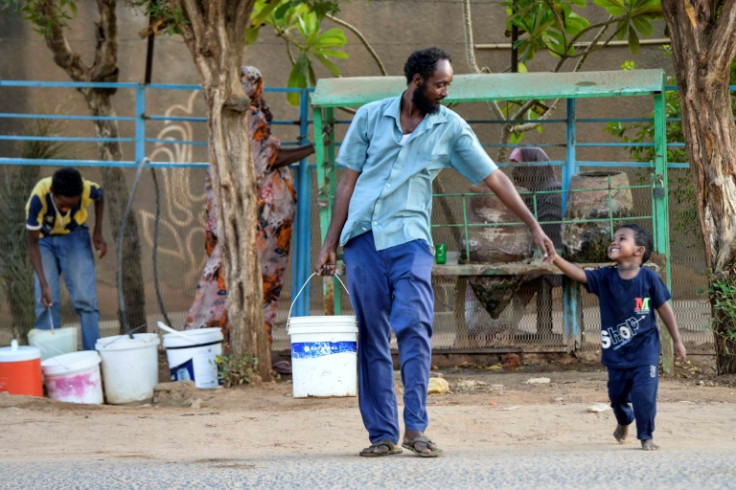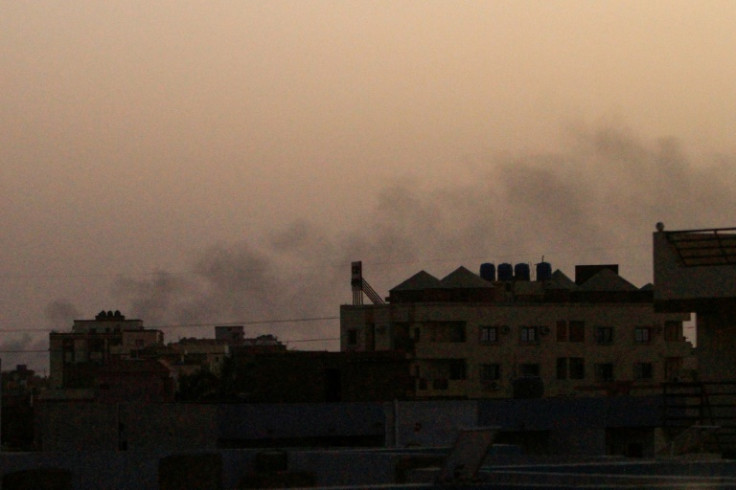 © Copyright AFP 2023. All rights reserved.