Gunner Kiel Decommits from Indiana, Plans Notre Dame Visit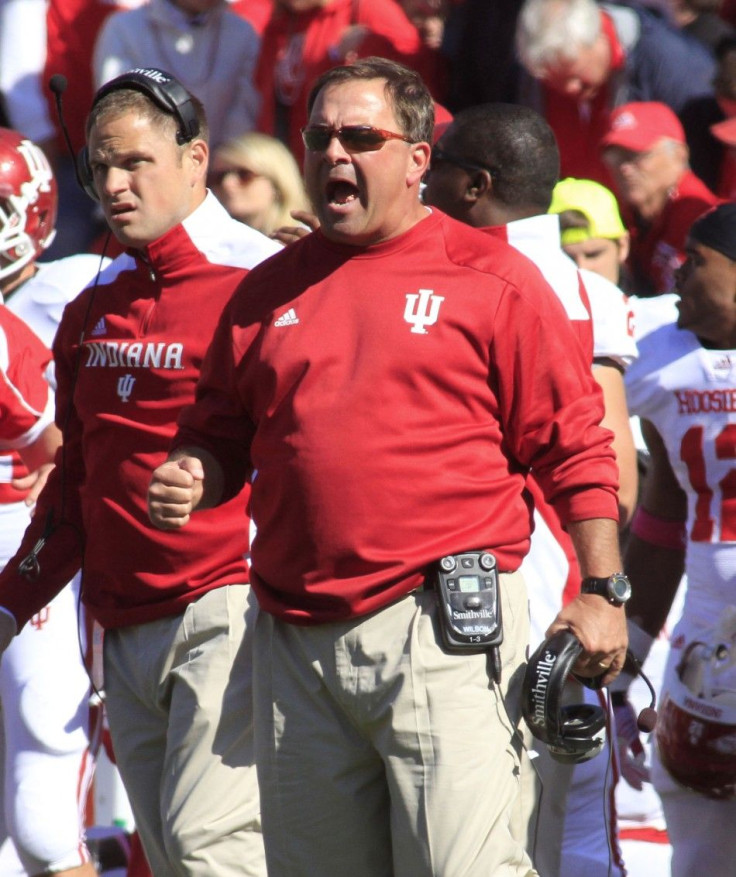 Top ranked high school quarterback Gunner Kiel has reopened his recruitment after committing to Indiana University in late July.
Kiel was considered a major coup for first-year coach Kevin Wilson, but a 1-6 start by the Hoosiers may have startled away the star quarterback.
I'm just reevaluating my decision and plan on taking some future visits to other colleges, Kiel told 247Sports on Friday morning.
Kiel selected the Hoosiers over programs like Alabama, Oklahoma, and Michigan on July 27th -- in part because his older brother Dusty plays quarterback for Indiana.
Kiel's father, Kip, said that it was a difficult situation and tough decision, which almost implies that Wilson's chances of getting Kiel to recommit might be slim. Kiel has already set up an unofficial with Notre Dame for this weekend when the Irish take on USC.
Seeing Indiana struggle and his brother trying to take the reigns (sic) of that team, he felt he would be better someplace else, Rivals.com analyst Mike Farrell wrote on Friday. It will make a huge impact on somebody else, obviously. Oklahoma has been mentioned and Alabama was in the mix. But I think he wants to be closer to home, so Michigan and Notre Dame are the two schools to watch. For a five-star quarterback to open up his recruitment at this stage of the game, it's going to be a huge deal. It is going to be one of the biggest recruiting battles down the stretch that we've seen in quite some time.
Kiel is considered to be an incredible pro-style quarterback and has already put up terrific numbers this season in his last year of high school football. Kiel has completed 63 percent of his passes for 1,759 yards and 19 touchdowns, while only throwing two interceptions. He has also rushed for 428 yards and 12 touchdowns.
As Farrell suggests, Kiel could be a major coup for a team without a star quarterback relatively late in the recruiting process. The loss is a major one for Wilson and a Hoosiers team that is in desperate need for a major talent infusion.
© Copyright IBTimes 2023. All rights reserved.