Hackers Leak Ukraine Military Documents Revealing Plan to Increase Spending On Armed Forces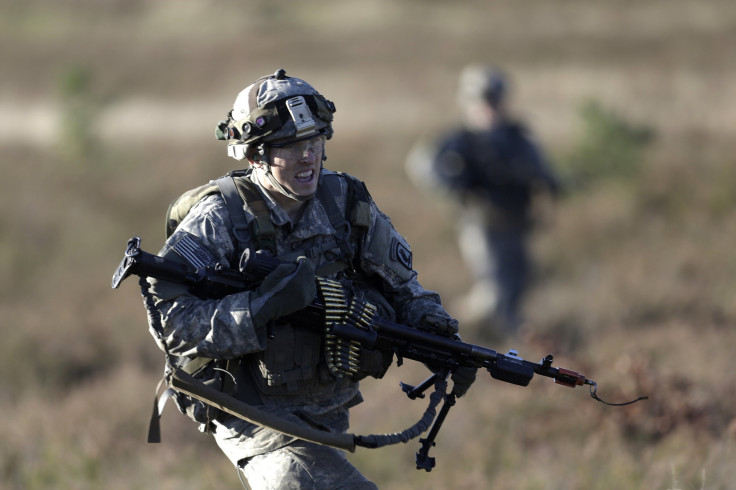 Hackers from a group called CyberBerkut have leaked thousands of documents belonging to the Ukrainian Defense Ministry, according to a report from Sputnik News. The leaked documents exposed Kiev's plan to increase its military budget by nearly threefold over the next three years.
The documents reveal Kiev would increase its spending considerably through 2018, up from nearly $3 billion to more than $150 billion, with the share of the proposed defense budget in the country's GDP constituting for 3.36 percent in 2015 and growing to 5.67 percent in 2018. This is in comparison to NATO countries that have limited their military spending to around 2 percent of GDP, CyberBerkut noted.
The Ukrainian authorities planned to increase the number of troops to 250,000, Tass reports. The leaked documents stated that the funds would be used primarily for the construction of fortifications, to carry out mobilizations right up until 2018 and the preparation of reservists.
"Allocations to wages, housing, sanitation and other social packages will not grow substantially and generally make up a minimal part of the expenditure of the Ministry of Defense," the report said, according to Tass.
The Deputy Minister of Defense said in June that Ukraine did not have the funds to provide food and clothing for the growing number of soldiers, and that the military's rising costs will put a strain on the Ukraine economy and hinder its recovery, reported AGC Communication.
CyberBerkut is a group of hackers who oppose the current government in Kiev, and since the start of the conflict in Ukraine in March 2014, it has conducted a series of high-profile hacks. The group has also reported details of U.S. plans to send arms to Ukraine, released information revealing high casualty figures among the Ukrainian Army, information about snipers on Maidan Square, and Victoria Nuland's famous "F--- the EU!" exchange with US Ambassador Geoffrey Pyatt.
© Copyright IBTimes 2022. All rights reserved.
FOLLOW MORE IBT NEWS ON THE BELOW CHANNELS