Haiti Natural Disasters Timeline: Hurricane Matthew Is Latest To Strike Caribbean Nation After Earthquake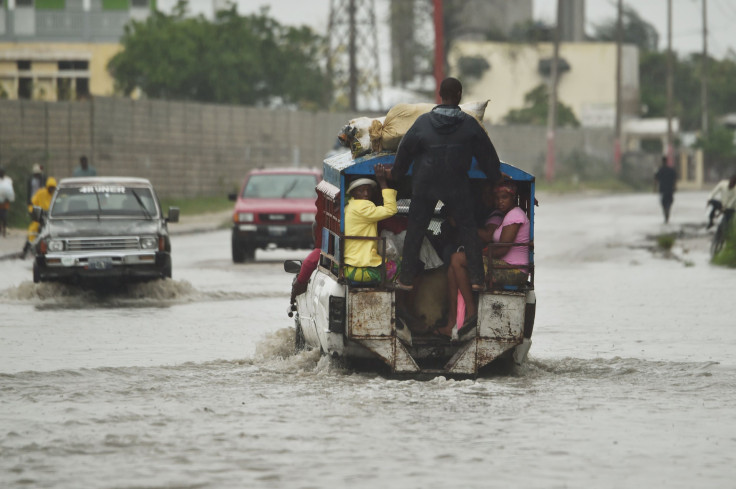 The people of Haiti have begun a ritual that has become grimly familiar – bracing for a natural disaster. Hurricane Matthew, a Category Four storm that is the region's largest in almost a decade, made landfall on Haiti's southwestern coast Tuesday morning.
The Caribbean nation is still reeling from a devastating 7.0 magnitude earthquake in 2010 that left up to 200,000 dead and displaced close to 1.5 million people. And the threat of Matthew is exacerbated not only by the mountainous terrain that makes it susceptible to mudslides and flooding but by the fact that many in the western hemisphere's poorest country are still living in temporary accommodation.
As well as still reeling from the 2010 Earthquake, Haiti has been besieged by natural disasters through its history, dating back to the Middle Ages.
1751
Just two years after the building of the capital Port-au-Prince, commissioned by Haiti's then French rulers, the city is devastated by an earthquake.
1842
The 8.1 magnitude Cap-Haïtien earthquake triggers a tsunami and ravages the north coast of Haiti, with the city of Port-de-Paix bearing the brunt of the disaster.
1935
An unnamed tropical storm triggers mass flooding that kills around 2,000 people on Haiti's southern coast.
1946
An 8.1 magnitude earthquake and a 7.6 aftershock four days later trigger a devastating tsunami. While the brunt of the damage was borne by the Dominican Republic, neighboring Haiti was still significantly impacted.
1954
During the historically severe 1954 hurricane season, Hurricane Hazel makes landfall on Haiti as a Category 3 hurricane. As well as killing as many as a 1,000 people, it destroyed 40 percent of the coffee plants and half of the country's cacao crop, devastating the economy. Hazel later strengthened into a Category 4 Hurricane, becoming the strongest hurricane ever to hit the North Carolina coast. There have been eerie of similarities between Hazel and the current Hurricane Matthew, with both forming in the same area and taking a similar initial path.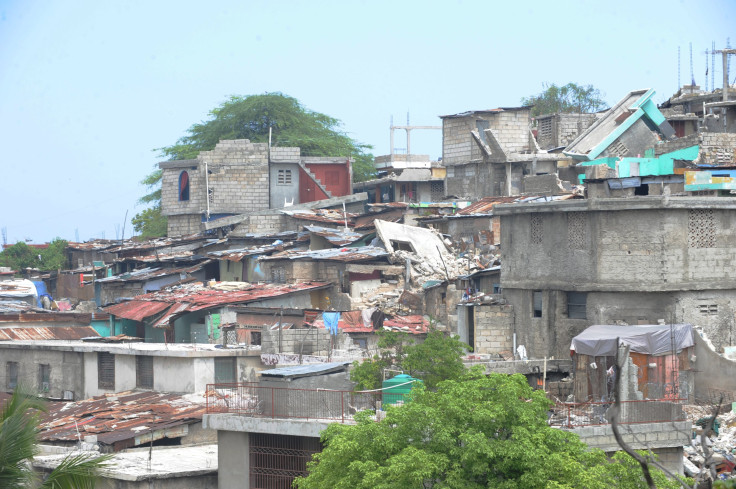 1963
One of the deadliest Hurricanes in history, Hurricane Flora struck the coast of Haiti causing a 12-foot storm surge that killed an estimated 7,000, mostly in Haiti but also in nearby Cuba.
1994
Hurricane Gordon causes its heaviest damage in Haiti, resulting in 1,790 deaths, in large part due to mudslides and flooding.
1998
The Category 4 Hurricane Georges makes landfall in seven different countries, including Haiti where it was responsible for around 400 deaths, left more than 100,000 homeless and destroyed approximately 80 percent of the country's banana plantations.
2004
May: Heavy rains spark flooding that kills more than 1,000 and destroys several thousand homes.
September: Just four months later, Hurricane Jeanne strikes the northern coast causes flooding that kills around 2,400, many in Haiti's third-largest city Gonaives.
2008
Three hurricanes and a tropical storm strike Haiti in less than four weeks in August and September causing 800 deaths and devastating crops.
2010 A magnitude 7.0 earthquake strikes 16 miles west of Port-au-Prince on Jan. 12, causing huge damage in the city and neighboring regions, sparking a humanitarian disaster.
© Copyright IBTimes 2023. All rights reserved.
FOLLOW MORE IBT NEWS ON THE BELOW CHANNELS