'Halo Wars 2': How To Play 343 Industries Game For Free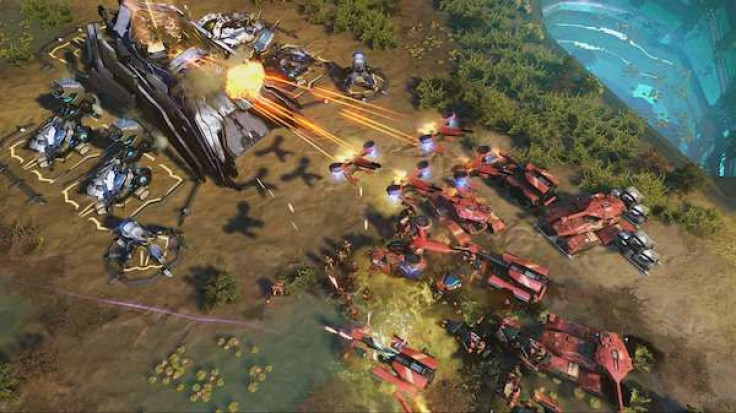 Microsoft Studios released 343 Industries and Creative Assembly's "Halo Wars 2" last Feb. 21. For gamers who are still contemplating on whether the RTS is worth buying, here's a way for you to test out the video game for a limited time before deciding if it is for keeps.
At the start of this week, the "Halo Wars 2" demo arrived on the Microsoft Store, and this means players who are intrigued by the real-time strategy game will now have the chance to test it out. Like the official game, the demo is available to play on the Windows PC platform and the Xbox One console.
For PC players, the minimum system requirements for their Windows 10 computer include 6GB RAM, an Intel i5-2500 or AMD FX-4350 processor, an nVidia GeForce GTX 650 Ti or AMD Radeon HD 7750 or Intel HD 520 GPU and DirectX 12 API with Hardware Feature Level 11.
On the other hand, the recommended system requirements include 8GB RAM, a 4GB Video Memory, an Intel Core i5-4690K or AMD FX-8350 processor, an nVidia GTX 1060 or AMD RX 480 GPU and DirectX 12 API with Hardware Feature Level 12.
The "Halo Wars 2" demo comes with the first mission of the campaign and Blitz Firefight, a new co-op mode. In Blitz Firefight, players will find themselves in a fast-paced environment where they will have to use decks of cards to summon troops and vehicles that would fight against the AI-controlled enemies.
Since this is a demo, players will only be entitled to access limited content. Of course, they can play and accomplish the entire first mission, but as for the Blitz Firefight multiplayer mode, their access to this part of the game is only good as a sampling, as per GameSpot.
The demo is clocking in at 16.7 GB on PC and it performs well at 1080p at 60 fps depending on the PC device being used.
For the uninitiated, "Halo Wars 2" is the latest installment in the Halo franchise. It marks the return of the Lead Spartans, Warthogs and other fighting forces to the cataclysmic Halo universe.
To download the "Halo Wars 2" demo for PC, click here.
© Copyright IBTimes 2023. All rights reserved.