'Happy Prostitute' Ad Campaign Pulled From Brazil For Glorifying Prostitution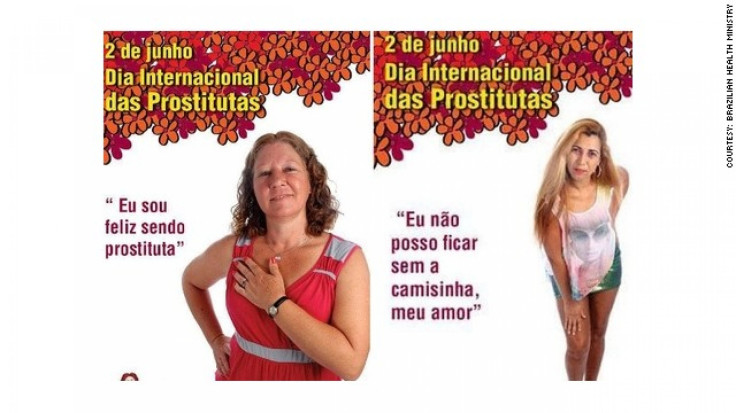 The Brazilian health ministry has decided to scrap an online ad campaign entitled "I'm Happy Being A Prostitute," following widespread criticism and accusations of sending out the wrong message.
According to CNN, the goal of the campaign was twofold: to promote education pertaining to sexually transmitted diseases, such as AIDS, and to reduce the rampant stigma against sex workers in the country. The new ad was accused of glorifying prostitution.
Health Minister Alexandre Padilha did not approve of the ad, stating, "I don't think this is a message the ministry should be sending. Our campaigns orient people on how to avoid sexually transmitted diseases."
"For as long as I remain in office, an ad like that will not be part of our campaigns," the minister told Agencia Estadio.
BBC reports that the current campaign of safe-sex awareness will continue with another campaign called "Not Ashamed of Using a Condom."
Prostitution, which is legal in Brazil, is expected to spike in the country over the next few years, with the arrival of the FIFA Confederations Cup in 2013, the FIFA World Cup in 2014 and the Summer Olympics in 2016.
According to UPI, the Brazilian government has been highly praised for its AIDS program in recent years, which includes distribution of free condoms and a pragmatic approach to the problem. The Washington Post says that the United Nations considers the country's AIDS prevention and treatment programs to be the most successful in the developing world.
© Copyright IBTimes 2023. All rights reserved.