Has Rodrigo Duterte Killed People? Philippines President Says He Killed Drug Suspects As Davao City Mayor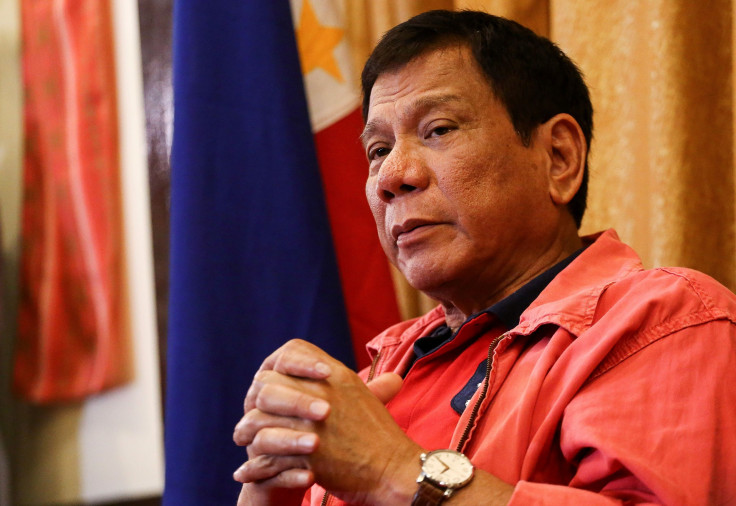 Philippines' President Rodrigo Duterte has admitted to killing drug suspects during his time as the mayor of Davao City, hours after declaring he was "not a killer," the latest in a series of contradictory statements made by the president.
"I know it because—I am not trying to pull my own chair—in Davao I used to do it personally. Just to show to the [policemen] that if I can do it, why can't you?" Duterte said during the Wallace Business Forum in Malacañang on Monday, Philippine news website Inquirer reported. "I go around in Davao (on) a big bike and I would just patrol the streets and looking for trouble. I was really looking for an encounter to kill."
In a speech Monday for the Outstanding Filipino Awards 2016, just hours before the latest comments, Duterte had insisted: "I am not a killer."
The longtime mayor of Davao City was known for his harsh crackdown on crime but has recently faced severe criticism from the international community for extrajudicial killings in his war on drugs. Human rights associations as well as Western nations have raised major concerns regarding the deaths of nearly 6,000 people by police, vigilantes and mercenaries since Duterte launched the crackdown after being elected in May.
Duterte has been undeterred in his pursuit of drug suspects and likened himself to Hitler at one instance: "Hitler massacred three million Jews. Now, there are three million drug addicts. I'd be happy to slaughter them."
"If I am afraid [and] stop because of the human rights ... sorry, I am not about to do that," he said in his latest speech. "You [want to] arrest me? Oust me? Go ahead."
The president has referred to Philippines' drug menace as "a threat to national security" and refused to comply with any measures aimed at holding him accountable for the mass deaths in the country.
© Copyright IBTimes 2023. All rights reserved.