Hassan Rouhani Net Worth: Iran President's Money Pales In Comparison To Trump
KEY POINTS
Hassan Rouhani is the president of Iran
He also served as Iran's former Chief Nuclear Negotiator
Rouhani's net worth is allegedly worth around $500,000
Hassan Rouhani's net worth is estimated to be around $500,000. When compared to other world leaders, his net worth can be found down in the ranks.
Rouhani is one of Iran's most powerful men. He rose to prominence after holding different key positions in the government. Unknown to many, Rouhani is also a lawyer, academic, Islamic cleric and diplomat, on top of being a president, per Heavy. Under his leadership, the country started to open up to the Western countries, specifically the U.S. under ex-president Barack Obama's term. The two shared a phone call in 2013, the first among the leaders of the two nations since 1979.
Iran's president vows moderation under his watch, which meant signing a nuclear deal that states the country will cut down on its nuclear research in exchange for eased economic sanctions. This has since changed with the recent attack on Quds Force commander Gen. Qasem Soleimani.
TIME magazine hailed Rouhani as the 9th Most Influential person in the world in 2013. For world leaders of his stature, it is common to have millions of net worth but Rouhani is not one of them. Although he held key government positions, such as chief nuclear negotiator and leading the defense council, public information on where he lives or what car he drives remain elusive. When compared to his counterpart in the U.S., President Donald Trump's lifestyle seems excessive.
Trump is a multi-billionaire before becoming the U.S. president. He owns several properties and a fleet of cars. Forbes reported his estimated net worth as of September 2019 was $3.1 billion. A big part of this comes from his New York City real estate, followed by other real estate outside New York, golf courses, cars and his money. The report added that he has nine real estate in New York, and outside of it, Trump owns six.
Given that president Donald Trump owns a lot of properties, it is but natural that his children also have massive net worth. Ivanka Trump has a reported net worth of around $375 million while Donald Trump, Jr. and Eric Trump have an estimated net worth of $25 million each.
Experts fear that the growing tension between Iran and the U.S. could lead to World War 3. The assasination of top Iran leader Soleimani sparked public outcry in their country. President Trump, on the other hand, remains unapologetic towards the airstrike. While the future remains uncertain, and other world leaders wait what would happen next, the nuclear deal between the two countries is now in peril.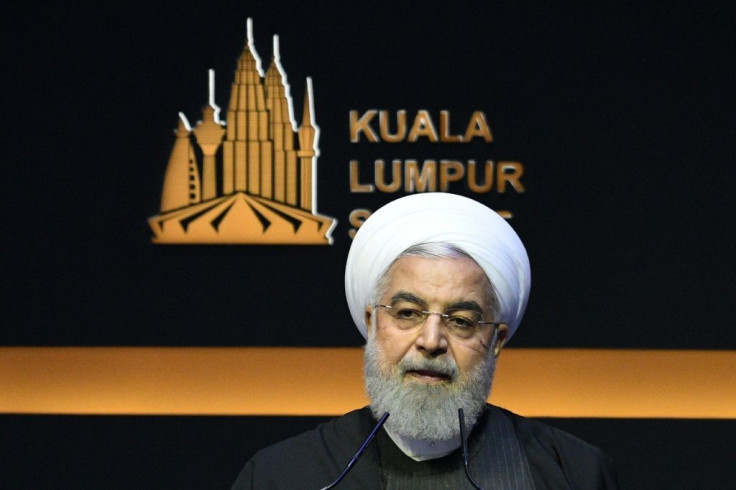 © Copyright IBTimes 2023. All rights reserved.