He Said, He Said: Iran Offers Mixed Signals On Nuclear Talks With West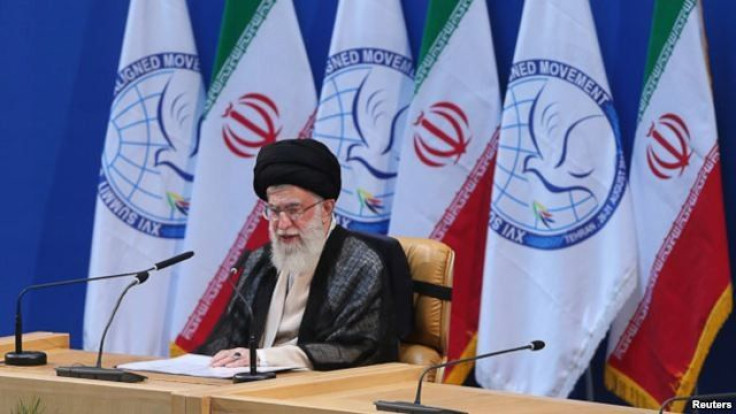 Iran's Supreme Leader Ayatollah Ali Khamenei said on Thursday that he was outright rejecting offers from the West for direct talks on Iran's nuclear program, the AP and Reuters reported, despite Foreign Minister Ali Akbar Salehi saying on Sunday that Iran would talk to the West if the U.S. quieted its "threatening rhetoric."
"Some naive people like the idea of negotiating with America; however, negotiations will not solve the problem," Khamenei said in a speech to Iran's Air Force Academy.
"If some people want American rule to be established again in Iran, the nation will rise up to face them. American policy in the Middle East has been destroyed, and Americans now need to play a new card. That card is dragging Iran into negotiations.
"You take up arms against the nation of Iran and say, 'negotiate or we fire,'" he continued. "But you should know that pressure and negotiations are not compatible and our nation will not be intimidated by these actions."
Khamenei also blasted Western sanctions on Iran, saying that the "offer of talks is [only] meaningful when the other side shows goodwill."
Khamenei's comments stand in direct contrast to those of his foreign minister, who on Sunday said on Iran's state Press TV that comments made by U.S. Vice President Joe Biden were "good signs.
"We are a rational government, and we look into resolving all outstanding international issues through negotiation," Salehi said, according to the Guardian. "This is not a forbidden zone. This is not a red line when it comes to holding bilateral talks on particular subjects. Here I mean the nuclear issue. This is not a red line."
Unfortunately, the Ayatollah outranks the foreign minister by several rungs.
Biden warned on Feb. 2 that the U.S. would only meet with Iranian leadership if they were ready for "serious" talks.
Iran is expected to meet with Western leaders on Feb. 26 in Kazakhstan after previous talks stalled last June. Not much is expected from this upcoming parley, especially in light of Iran's upcoming elections in June, the Christian Science Monitor reported.
Israeli Deputy Prime Minister Dan Meridor told Israeli radio that he didn't think much would result from the February talks, but "all options were still on the table."
Iran has insisted that its nuclear development is only meant for peaceful purposes. Israel insists otherwise and has grown increasingly uncomfortable as Iran has increased its uranium enrichment.
© Copyright IBTimes 2023. All rights reserved.