Healthcare CEO Pay: These Top Executives Raked In Millions In 2015 After Deals, Including Inversions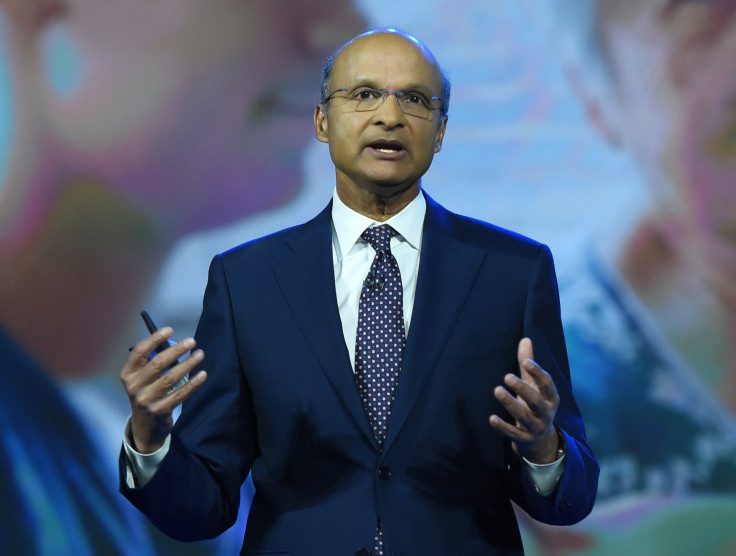 Pay for chief executives at some of the biggest corporations in the U.S. dipped 3.8 percent last year, but healthcare executives emerged from that slowdown relatively unscathed. For several of the highest-paid executives in the industry, the tens of millions of dollars — or more — they received in compensation followed special deals or were tied to unusual circumstances, according to a new analysis by Modern Healthcare.
Some of those highest-paid healthcare executives oversaw mergers and acquisitions of the variety that have generated significant controversy in recent months, for their roles in allowing companies to avoid U.S. taxes or to potentially increase drug prices.
Joe Kiani, the founder and CEO of medical technological company Masimo, raked in $119.2 million in 2015 — the highest amount for any executive at an investor-owned healthcare company, according to Modern Healthcare's analysis. Of that, $111.9 million came from shares of restricted stock in the company that Kiani would receive under certain circumstances; one reason would be if Kiana were fired, and others included his relocating from Southern California for the company's sake or control of the company changing hands. In 2014, Kiani earned $4.5 million.
The next-highest-paid executive, Horizon Pharma CEO Timothy Walbert, made $93.4 million in 2015, more than 10 times what he made in 2014. Last year, Walbert received stock options in restricted shares valued at $47.4 million and $43.5 million, Chicago Business reported. In 2014, Horizon managed to complete an inversion, a deal designed to lower a company's taxes, that the U.S. Treasury limited in early April, by purchasing an Irish pharmaceutical company and moving its official headquarters to Dublin.
In 2015, Horizon also purchased Hyperion Therapeutics and Crealta Holdings, both of which produce medicines for so-called orphan diseases, defined as affecting fewer than 200,000 people in the U.S. Orphan drugs are expected to account for 60 percent of net drug sales in 2020.
Crealta, for example, makes the only FDA-approved medication for chronic refractory gout, which is estimated to affect 50,000 people in the U.S. Of those, 4,000 to 5,000 patients have been prescribed Crealta's drug Krystexxa. Horizon's $510 million acquisition of Crealta was expected to add $70 million to $80 million in sales in the 12 months after the sale.
Omar Ishrak, CEO of Medtronic, which makes medical devices like pacemakers and insulin pumps, raked in $39.5 million in 2015, after the company acquired Irish company Covidien and, like Horizon, moved its headquarters to Dublin. His base compensation of $14 million represented an increase of 16 percent over the $12.1 million he was paid in 2014.
Compared to median pay for the chief executives of nearly 300 of the U.S.'s large public companies fell to $11.2 million in 2015, from $10.8 million the previous year, the Wall Street Journal has reported. It was the biggest decrease for executives since the 2008 financial crisis and has been tied in part to weaker company performance, although some executives lost out on bonuses because of their own lackluster performances. The co-CEOs of Chipotle Mexican Grill, for instance, received no bonuses in 2015 amid a spate of food-borne illnesses that sickened hundreds of customers and led to its first quarterly loss since going public in 2006.
© Copyright IBTimes 2023. All rights reserved.