Healthcare Reform 2015: Under Obamacare, Half Of Uninsured Do Not Qualify For Subsidized Health Insurance Or Medicaid, Analysis Shows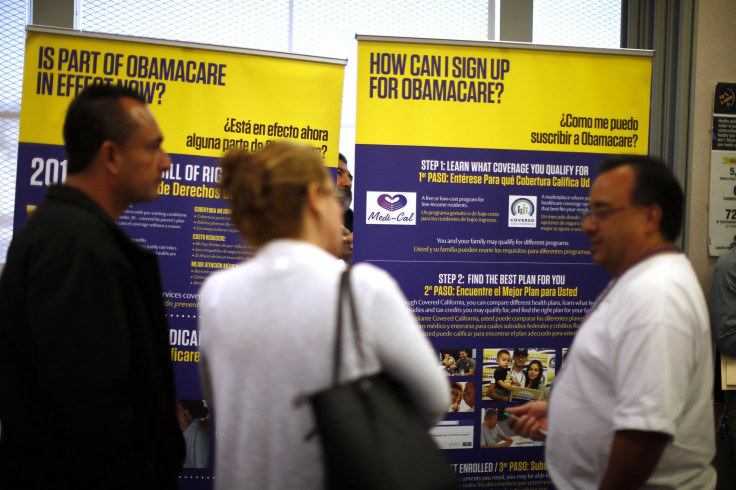 For nearly 18 million Americans, the Affordable Care Act spelled an end to months, years or sometimes even decades without health insurance. But for half of the 32.3 million Americans who remain uninsured after the law went into effect, key provisions of Obamacare won't help them, an analysis published Tuesday showed.
In the U.S., 16.6 million people do not qualify for health insurance under the provisions of the Affordable Care Act, the Kaiser Family Foundation found, just as the Obama administration and insurance advocates are gearing up for a new push to encourage uninsured Americans to sign up for insurance during the next open enrollment period, scheduled to begin Nov. 1. The administration has said it will focus those efforts on areas where uninsured rates are highest, but the new report underscored significant barriers remain in reaching those who, for one reason or another, still do not have healthcare coverage.
The Affordable Care Act, the landmark healthcare law that President Barack Obama signed in 2010, drastically reshaped healthcare coverage in the country. Young adults can now stay on their parents' health insurance plans until they are 26, and more low-income people can sign up for Medicaid in some states. The law also created state or federally run exchanges on which people could buy health insurance and receive subsidies from the government to offset the cost, if they qualified financially.
"Everybody should have some basic security when it comes to their healthcare," Obama said in 2010, just before signed the law. "Once this reform is implemented, health insurance exchanges will be created, a competitive marketplace where uninsured people and small businesses will finally be able to purchase affordable, quality insurance," he said.
While the law has drastically reduced the rates of the uninsured in the U.S., it is not perfect, and it doesn't work for everyone.
Of those who were both uninsured and ineligible for Obamacare, Kaiser's analysis found that about one fifth, or 3.1 million, fell into what's called the coverage gap, where they earn too much to qualify for Medicaid but too little to qualify for subsidized plans bought on the exchange. That's because Obamacare originally required states to expand Medicaid, the joint state-federal health insurance program for low-income adults, to include those who earned 138 percent or less of the federal poverty level. But in June 2012, the Supreme Court ruled that expanding Medicaid was optional for states.
So far 30 states and Washington, D.C. have expanded Medicaid. Residents in the other 20 states risk falling into the crack between Obamacare's intended expansion and the subsequent decision of some states not to extent Medicaid to low-income residents. Of those states, Texas, Florida, Georgia and North Carolina have the highest numbers of people who fall into the gap.
The analysis also found that about 30 percent of the ineligible uninsured, or 4.9 million, were undocumented immigrants, whom federal law bars from gaining coverage under the Affordable Care Act. Roughly the same number did not qualify for Obamacare because they could get insurance through their employers, and about a quarter had incomes high enough to disqualify them for subsidies, Kaiser's analysis found.
Still, many others--about 15.7 million uninsured people--could gain insurance through Obamacare. About a third of those were eligible for Medicaid, about a fifth were eligible for the Children's Health Insurance Program and close to half, or 7.1 million, qualified for subsidized health insurance bought on Obamacare exchanges, Kaiser's analysis found. They just have to sign up.
"We…believe we can continue to connect people with the coverage they need and further decrease the number of Americans without health insurance," Health Secretary Sylvia Burwell said in September. The administration would focus in particular on people in Dallas, Houston, northern New Jersey, Chicago and Miami—cities that had the highest numbers of eligible, uninsured Americans, she said.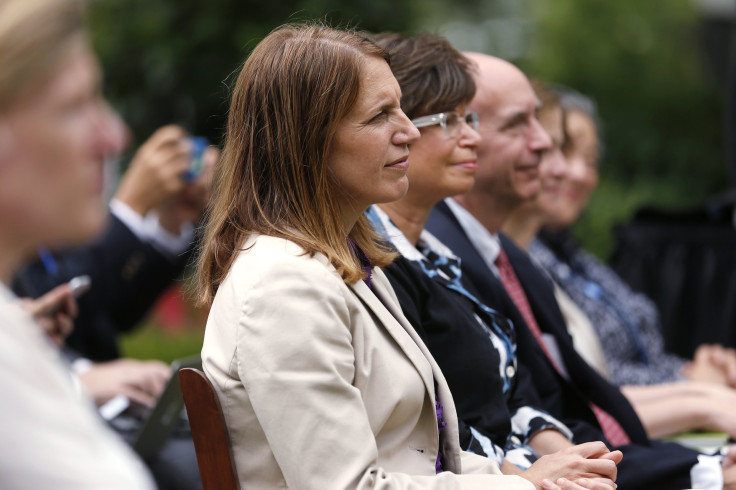 The Obama administration has credited Obamacare, as the Affordable Care Act is nicknamed, with helping 17.6 million Americans gain healthcare coverage. It has estimated that about 10.5 million people who do not have insurance could get subsidized coverage through Obamacare exchanges in the coming enrollment period—significantly more than the 7.1 million the Kaiser analysis found to be eligible for the same coverage.
But getting people to sign up for insurance would not be simple, the Kaiser report warned. "The breakdown of who the remaining uninsured are suggests that many may be difficult to reach and will still remain uninsured," its analysis said. Chief among these barriers are concerns about costs and lack of awareness or understanding about how Obamacare works, other studies have shown.
A separate survey published in June by the Robert Wood Johnson Foundation, for instance, found that although nearly three quarters of respondents said they considered health insurance important, nearly 80 percent said they could not afford a plan. At the same time, nearly half of those surveyed said they had not looked at plans offered through Obamacare exchanges, and more than half said they had either never heard of tax credits, which offset the cost of insurance, or did not understand how they worked.
© Copyright IBTimes 2023. All rights reserved.