Heat Wave: Germany Marks Hottest Day In History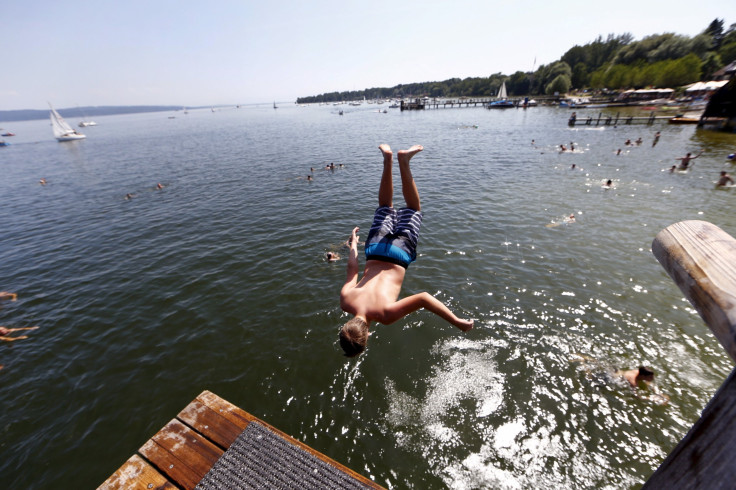 Germany's all-time heat record was shattered Sunday when temperatures climbed to 104.5 degrees Fahrenheit, making it the hottest day in Germany since recordkeeping began in 1881, BNO News reported. The temperature was recorded at a weather station in Kitzingen, which is in the southern state of Bavaria, a meteorologist told the Stuttgarter Nachrichten newspaper.
BNO News reported the previous record for Germany was 104.3 degrees Fahrenheit, set in July 1983 and matched in August 2003. Europe has experienced extreme heat since last week, with hot temperatures affecting Spain, Portugal, France, England and Belgium, AccuWeather.com reported.
As Europe's heat wave continues to engulf the continent, scientists said that they were "virtually certain" climate change is increasing the likelihood for heat waves in Europe, Reuters reported. In data released Friday, experts found heat waves -- which consist of three-day periods of excessive heat -- are becoming common in Europe.
Scientists said heat waves like the current one in Germany would have been a rare event in the 1900s, but now they expect heat waves to occur every 15 years, Reuters reported.
Maarten van Aalst, director of the Red Cross Red Crescent Climate Center, said as heat waves occur more frequently, "it does resonate with a much wider audience that this is connected to climate change and we're facing a new normal," Reuters said.
Pakistan recently sweltered through a two-week heat wave, which began in June and has now subsided, Gazette Review reported. Some 65,000 people suffered heat stroke, many of whom were observing Ramadan, the Islamic holy month. Leaders urged observers to break the fast they are required to practice if they are feeling ill.
© Copyright IBTimes 2023. All rights reserved.