Hedge Funds Stay Quiet After Regulators Approve Advertising, Even As Experts Speculate About Advent Of Ads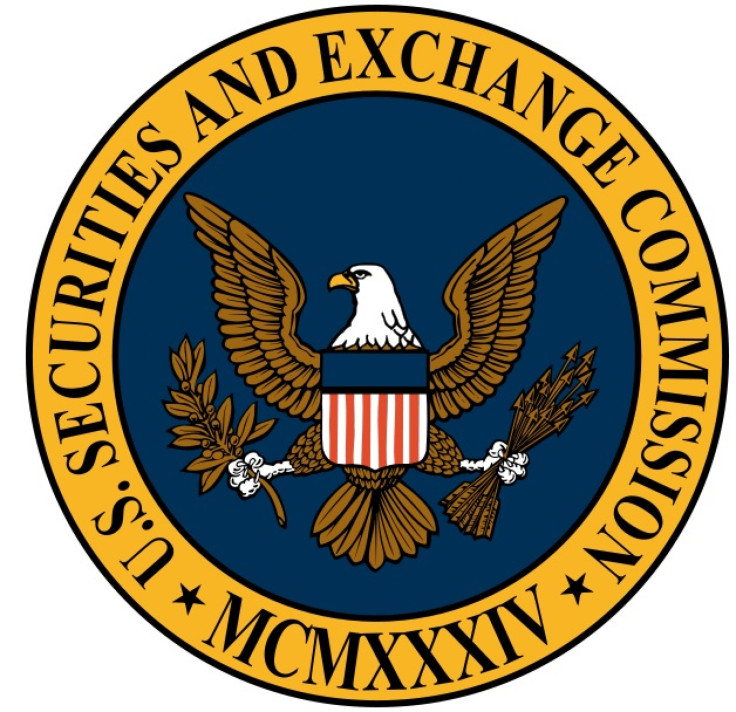 Earlier this week the Securities and Exchange Commission formally lifted a decades-old ban on advertising by hedge funds and other private investment vehicles, formalizing a vote from early July.
But even as industry experts speculate over when and if hedge funds will actually advertise, hedge funds themselves have characteristically kept their thoughts private.
Spokesmen for top hedge funds Bridgewater Associates LP, D.E. Shaw Investments, L.P., Greenlight Capital, Inc., The Blackstone Group L.P. (NYSE:BX), and Cerebrus Capital Management, L.P. either declined or didn't return requests for comment from International Business Times, on whether they'd eventually advertise.
But at least one hedge fund manager has already illegally bought his first ad, months before the SEC's move to lift the ban.
Jonathan Hoenig, an outspoken hedge fund manager with the $19 million Capitalistpig Asset Management fund, told IBTimes that he ran an ad in Crain's Chicago Business in September 2012, as a protest of sorts.
"I'd thought it has always been asinine that the First Amendment is not applied to hedge funds," said Hoenig, who noted that he escaped any undesirable attention from regulators.
His full-page print ad doesn't feature any detailed fund or investment information, which may have helped him evade a regulatory crackdown.
"I got a lot of great responses from potential investors and others in the industry who were happy to see it," said Hoenig of the ad. "So it was positive in that regard." He plans on running a similar ad later this fall.
But even if smaller funds like Hoenig's launch print or online ad campaigns in coming months, it's doubtful that larger and well-known funds will take the risk anytime soon.
"Those that take advantage of this will be the emerging managers, those smaller than $500 million or $250 million in assets," said Mitch Ackles, president of the International Hedge Fund Association.
"Managers in the billion-plus range kind of already know where their next investors are coming from," he explained.
Even so, said Ackles, about two dozen hedge funds have already contacted him privately, seeking advice about planned advertisements in the near future.
"I can't tell you, by the way, who those managers are," said Ackles. "They would shoot me."
Nervousness among hedge funds to be the first to wade into the murky waters of public relations could stem from a longtime unfamiliarity on their part with advertising and media.
For about 80 years, hedge funds and private investment groups like private equity funds have been banned from "general solicitation" of the public, over fears unsophisticated investors could end up pouring money into products and portfolios they don't understand.
An analysis of more than 3100 SEC-registered hedge funds found that fewer than 5 percent of those funds even have an active website for potential investors, according to media firm Macias PR, underscoring the effect of this longtime ban.
"This is a new world they're facing," media strategist Mark Macias told IBTimes. "None of these companies are prepared for this."
Because they're starting from scratch, said Macias, it'll likely be a year before hedge funds start advertising en masse, if they do, flooding airwaves or niche business publications.
Macias' estimate jibes well with those given by others interviewed by the IBTimes. Jedd Wider, a securities lawyer with Morgan, Lewis & Bockius LLP who represents hundreds of hedge funds, said it'd likely be mid-2014 before ads start in earnest.
"This isn't going to happen overnight," reiterated Macias.
Another obstacle to quick new advertising is the delay of the Commodity Futures Trading Commission, which has yet to lift a similar ban on advertising by certain commodities and futures groups.
That has affected hedge funds which also work with commodities and futures, leading to an uneven regulatory field, according to industry experts. The commission didn't return a request for comment.
In spite of delays and hesitancy, though, many parties are eager to claim the new revenues this fresh advertising frontier could deliver.
Public relations specialists in finance will see significant new business, said Macias. Ad departments for major business media have called the Hedge Fund Association constantly in the past two weeks, scoping out the potential of the market, said Ackles.
And hedge funds managers like Hoenig are unabashed about wanting more investors.
Over the past decade, "I've beaten the market," boasted Hoenig, pointing to his fund's better returns compared to average gains in the S&P 500 index. "What's frustrating is that investors don't know about that. … I'd like to get the word out there."
Whether advertising can attract many retail investors is another question entirely.
Even though hedge funds and others can now advertise to the general public, only accredited investors worth more than $1 million or who earn over $200,000 annually can actually invest.
Many hedge funds, especially larger ones, also chiefly court institutional investors like pension funds and university endowment funds, which aren't likely to be swayed by a few print or online banners.
"Whether it's effective or not, who knows?" said Wider. "That's a question for the marketing and advertising teams."
© Copyright IBTimes 2023. All rights reserved.