Hepatitis Outbreak In Children Spreads To 12 Countries; 1 Dead, 17 Require Transplants
KEY POINTS
Around 169 cases of acute hepatitis in children have been reported in 12 countries
All of the affected children were aged between a month old and 16 years old
The cause of the outbreak has yet to be determined, and investigations are ongoing
At least 169 cases of acute hepatitis have been reported in 12 countries, and the cause of the outbreak has yet to be identified, the World Health Organization (WHO) revealed over the weekend.
Around 114 of the cases "of unknown origin" were identified in the United Kingdom, while 13 were from Spain and 12 from Israel, the WHO said in a statement released Saturday.
The United States, Denmark, Ireland, the Netherlands, Italy, Norway, France, Romania and Belgium had less than 10 cases each.
All the cases were children aged between a month old to 16 years old. At least one death had been reported, while another seventeen required liver transplantation.
The identified cases all had "markedly elevated liver enzymes," with some developing fever, noted the WHO.
Many cases also exhibited gastrointestinal symptoms like abdominal pain, diarrhea and vomiting preceding presentation with severe acute hepatitis and jaundice, among other things, the United Nations agency said.
The common viruses that cause acute viral hepatitis — hepatitis A, B, C, D and E — were not detected in the cases. International travel or links to other countries have yet to be identified as factors.
Around 74 of the cases had the adenovirus, a common virus that can cause a range of illnesses, and another 20 had SARS-CoV-2, the virus that causes COVID-19. Meanwhile, 19 more cases had a SARS-CoV-2 and adenovirus co-infection.
The U.K., which reported majority of the cases, recently observed a "significant" increase in adenovirus infections in the community following low levels of circulation earlier in the coronavirus pandemic.
The country first reported an "unexpected significant" increase in cases of severe acute hepatitis of unknown origin in "young, generally previously healthy children," the agency claimed.
Further investigations are ongoing in countries that have identified cases, and the mentioned nations have also initiated "enhanced surveillance activities."
Both the international health agency and the European Centre for Disease Prevention and Control are currently supporting countries with the ongoing investigations and collecting information from them.
Other WHO member states have also been urged to identify, investigate and report additional potential cases.
"The priority is to determine the cause of these cases to further refine control and prevention actions," the WHO said.
Despite having the most identified cases, the WHO does not recommend any restriction on travel and trade to be placed in the U.K. or any other country where cases were identified.
The U.K. has reported a total of 21,933,206 COVID-19 cases and 190,124 virus-related deaths, publicly available government data showed.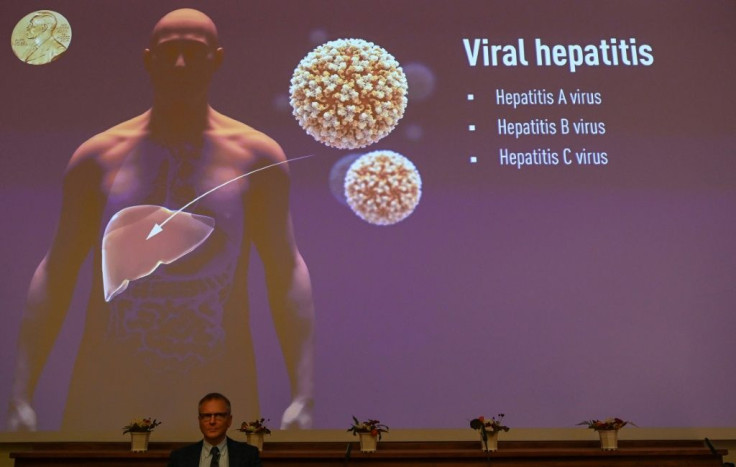 © Copyright IBTimes 2023. All rights reserved.