Here's Everything We Know About Conor McGregor's Latest Rape Allegations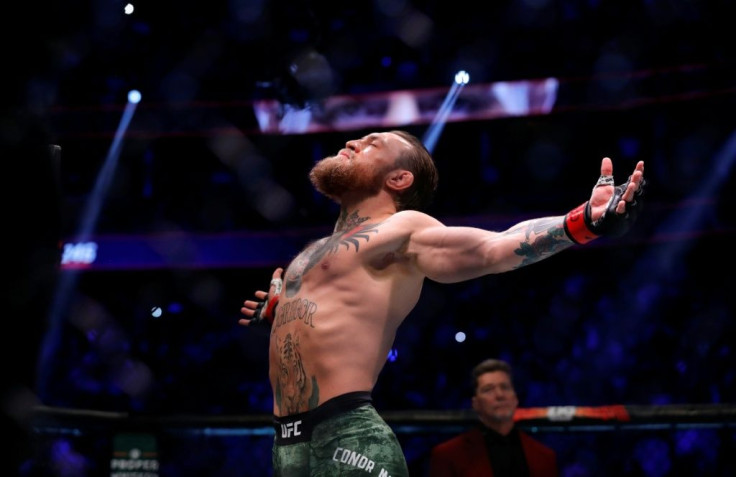 KEY POINTS
Conor McGregor has been accused of rape during Game 4 of the NBA Finals
The allegations place hefty allegations against the MMA and UFC star
McGregor is no stranger to controversy outside the cage
Mixed martial arts (MMA) star and former two-division UFC champion Conor McGregor is back in extremely hot water after being accused of raping a woman at Game 4 of the NBA Finals in Miami, Florida.
According to information provided by TMZ Sports, the incident took place "just after the (Denver) Nuggets had won, 108-95, on June 9 at the Kaseya Center in Florida," where McGregor was heavily involved in the halftime entertainment–being involved in a skit where he knocked out Bernie, the Miami Heat mascot.
Demand letters, authored by attorney Ariel Mitchell were reportedly sent to the Irish MMA star and some of its contents were also released by TMZ Sports.
"At one point later on during the evening... he 'violently' sexually assaulted a woman inside of a men's bathroom. In the letters, Mitchell claims that NBA and Heat security helped separate the woman from her friend... and then forced her into a restroom that McGregor and his security guard were already inside of," they shared.
Further recounting what allegedly happened, Mitchell added the following.
"Security refused to let [the woman] exit or allow anyone else, including her friend, inside the bathroom" to which the lawyer alleged that McGregor "shoved his tongue in the victim's mouth and aggressively kissed her."
Moreover, TMZ Sports noted that McGregor "allegedly forced her to have oral sex with him" and he "is then accused of grabbing the woman and pinning her against the wall... before attempting to sodomize her," but the woman was able to escape after repeatedly elbowing the Irishman.
Lastly, the woman is "seeking settlements with the NBA, the Heat, and McGregor in lieu of litigation."
McGregor's reps, headed by Barbara R. Llanes, then proceeded to relay their response to the allegations via "The MMA Hour" podcast host and respected sports journalist Ariel Helwani via Twitter.
"The allegations are false. Mr. McGregor will not be intimidated," the statement read.
The timing of the accusations put forward against McGregor could not have come at the worst time since he and his fiancé, Dee Devlin, are expecting their fourth child together–as he shared on the June 18 episode of Live with Kelly and Mark.
Widely regarded as one of the most marketable stars in the UFC's history, McGregor has found himself in a handful of controversies outside the cage, with him having two sexual assault allegations to his name plus multiple altercations including against recording artist Machine Gun Kelly, Italian musician and TV presenter Francesco Facchinetti, and him assaulting a 42-year-old woman in Ibiza, Spain.
TMZ Sports also noted that the NBA, Heat and UFC are conducting their respective investigations into the matter.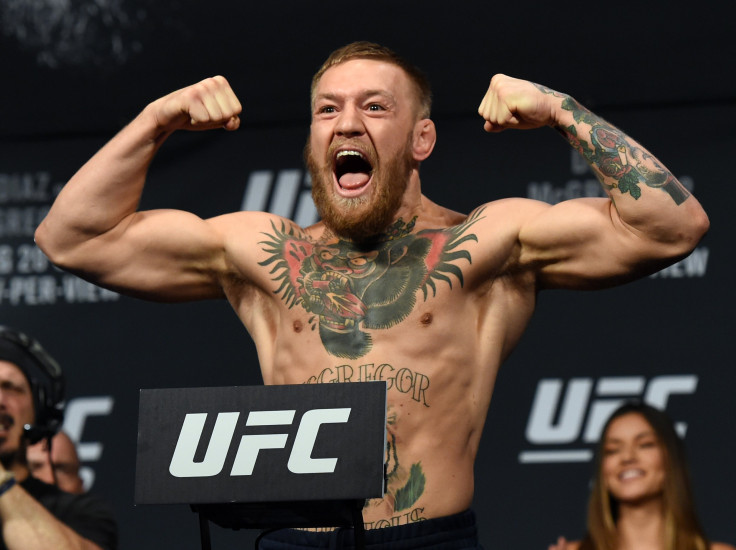 © Copyright IBTimes 2023. All rights reserved.