Here's Why More People Are Boycotting Hobby Lobby
Arts & crafts retailer Hobby Lobby has found itself embroiled in controversy once again after a photo from one of its stores began circulating on social media.
The post from Twitter user Kari Brekke was shared on Sunday and shows a Hobby Lobby display of decorative letters arranged to spell out "USA Vote Trump." The image from Brekke was liked more than 47,000 times and shared over 16,000 times on the platform by Tuesday afternoon.
Business Insider reports the image was first posted in a Facebook group called Lincoln Project Supporters Unite, an anti-Trump organization.
The image has resulted in a call for a boycott of the retailer with the hashtag #BoycottHobbyLobby trending on Twitter following the posting of the image.
It was unclear at the time of writing if the display was arranged by a Hobby Lobby worker or a customer of the store. Hobby Lobby has yet to publicly address the controversy.
This is not the first time that Hobby Lobby has faced criticism. The company came under fire in 2014 after winning a Supreme Court case, which allowed it to deny its employees access to birth control, citing a religious conflict.
In 2020, Hobby Lobby once again made headlines after it defied orders to shut its doors as a nonessential business during the coronavirus pandemic, stating that it sold essential items to make face masks and home office supplies. Several stores were ordered closed by law enforcement under state stay-at-home orders, which eventually caused Hobby Lobby to temporarily shut down but not before founder and CEO David Green sent a letter to employees that was posted on social media.
In the letter, Green said that his wife received a message from God that stores should remain open.
Green wrote: "While we do not know for certain what the future holds, or how long this disruption will last, we can all rest in knowing that God is in control. The company's leaders are doing all they can to balance the need to keep the company strong and the need of employees. To help ensure our company remains strong and prepared to once again when this passes, we may all have to 'tighten our belts' over the near future."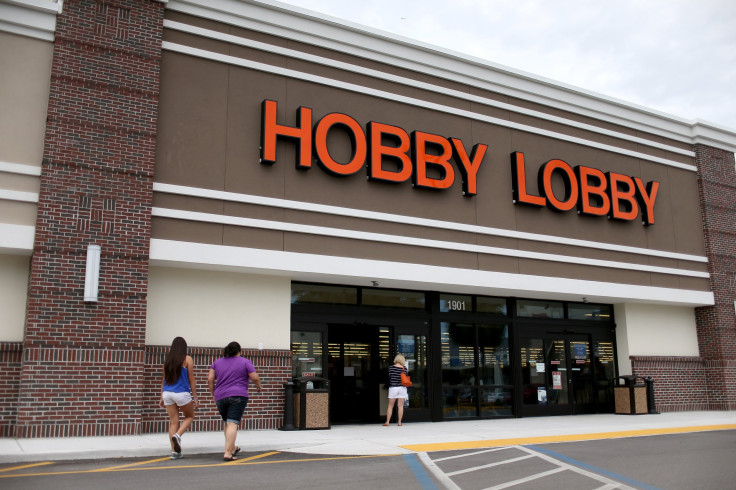 © Copyright IBTimes 2023. All rights reserved.