Hezbollah Boss Makes Rare Public Appearance in Beirut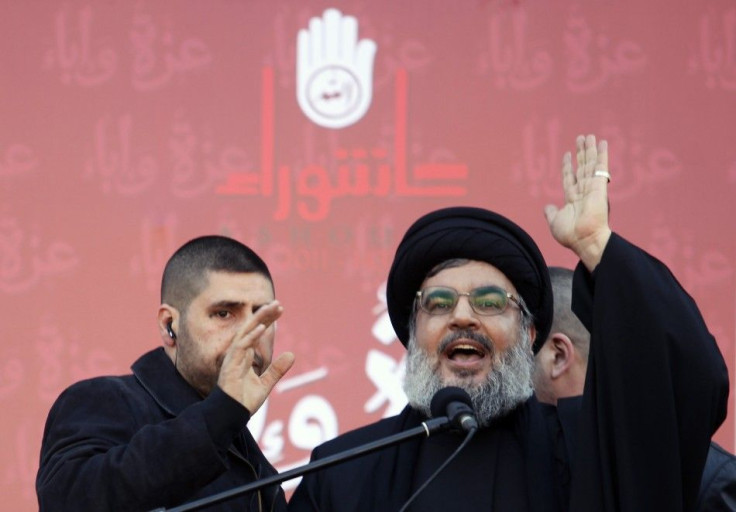 Sheikh Hassan Nasrallah, the secretary-general of Hezbollah, has made a rare public appearance at a rally in Beirut, Lebanon, according to various reports.
The Hezbollah chieftain was seen strolling through a Shia-dominated neighborhood in southern Beirut prior to making a speech in the suburb of Dahiya during the festival of Ashoura, reported Al-Jazeera.
(Ashoura is a day of mourning to honor the martyrdom of Husain ibn Ali, the grandson of the prophet Muhammad).
Speaking to a large crowd, Al-Jazeera noted, Nasrallah said: I wanted to be with you for a few minutes ... to renew our pledge and for the world to hear us. We are increasing in numbers and in weapons ... and for those who are betting that our weapons are rusting, we say that our weapons are being renewed."
BBC reported that Nasrallah was surrounded by bodyguards and that the crowd chanted "Death to Israel" during his speech.
Nasrallah has not appeared in public since July 2008 when Israel released five Lebanese prisoners, according to al-Jazeera. Prior to that, he seemed to have gone underground after Israel waged a brief war against Hezbollah in the summer of 2006. Al-Jazeera speculates that he fears being assassinated by Israeli forces and typically communicates with his underlings through video-satellite news conferences.
Nasrallah's sudden re-emergence comes at a particularly delicate time for Hezbollah, considering the group is one of the very few backers of the regime of Bashar al-Assad in Syria.
Al Jazeera commented: "[Nasrallah's] appearance is meant to portray confidence at a time of upheaval in the Middle East, and particularly in Syria, which along with Iran is Hezbollah's main backer. Many Syrians and Arabs around the region have in recent years elevated Nasrallah to the status of a nationalist hero after the success of Hezbollah fighters against Israel in 2006."
Al-Jazeera added: "Since the Syrian uprising, however, many Syrians have unleashed their anger at Hezbollah over its support for President Bashar al-Assad's rule. Some protesters in Syria have set fire to the yellow flag of Hezbollah and pictures of Nasrallah."
Indeed, BBC reported that during his public speech, Nasrallah reiterated his group's support for Assad.
We support the reforms in Syria and we stand with the regime against the resistance movement, he said.
There are some people who do not want reforms, security and stability in Syria, and neither civil peace nor dialogue. There are people who want to destroy Syria to make up for their defeat in Iraq. Syria is a partner in defeating the Americans in Iraq.
Nasrallah took the reins of Hezbollah after Israel assassinated the former leader Abbas as-Musawi in 1992.
Hezbollah is regarded as a terrorist organization by many western countries, including the United States and Canada.
© Copyright IBTimes 2023. All rights reserved.
FOLLOW MORE IBT NEWS ON THE BELOW CHANNELS