Higher Open Likely For US Markets, Oil Price Up
Higher open likely for U.S markets Tuesday after key stock indexes stood up to a robust open.
At 6:53 a.m. ET, Dow Jones Industrial Average futures showed a gain of more than 100 points at the open. S&P and Nasdaq futures also indicated gains at the open.
Investors are monitoring the impact of the escalating trade war between the United States and China. Hope is that the market may rebound Tuesday after the mayhem of Monday that saw major U.S. indexes crumbling over the news of China's retaliatory tariffs on $60 billion worth U.S goods. China's tariffs will come into force on June 1.
Citi bank, in a note, said its China economists are "cautiously optimistic that a trade deal can eventually be signed." But it added that the trade flare-ups would continue to swing the stocks in the near-term and hoped the "market may have priced a lot of this in."
Oil price up
Oil prices jumped Tuesday morning after a drone attack was reported at the oil pumping stations in Saudi Arabia. The country's Energy minister Khalid al-Falih called it an act of terrorism. He said two oil pumping stations at the country's East-West pipeline was attacked by bomb-laden drones.
The U.S. West Texas Intermediate (WTI) crude futures jumped 0.8 percent to $61.54 per barrel at midday London time. Brent crude futures surged 1.2 percent at $71.07 a barrel.
According to the Saudi Press Agency (SPA), the fire has been brought under control and oil production has not been disrupted.
Asia stocks down
Shares in Asia traded lower on Tuesday, a day after Beijing slapped tariffs on American goods reacting to Washington's 25 percent levy on Chinese products worth $200 billion.
Shares in mainland China slipped with the benchmark Shanghai composite plunging 0.69 percent.
Hong Kong's Hang Seng index fell 1.7 percent at the final hour of trading. Japan's Nikkei 225 fell 0.59 percent, while the Topix index slipped 0.4 percent. South Korea's Kospi was an exception and rose 0.14 percent while Australia's ASX 200 slipped 0.92 percent.
On Monday evening, Trump gave his new take on further negotiations with China. "We'll let you know in three or four weeks if it's successful," he said.
President Trump also hinted the possibility of meeting Chinese president Xi Jinping during the G20 Summit n Japan.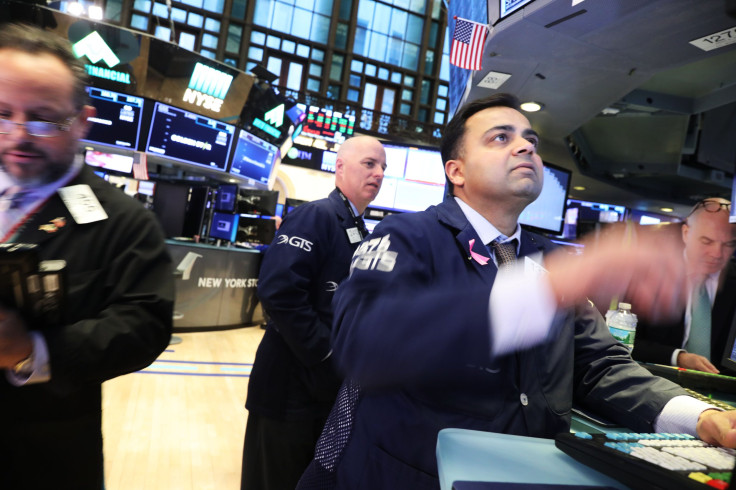 Chinese government's top diplomat, State Councillor Wang Yi said on Monday that Beijing is hopeful of a compromise.
"Both countries' negotiating teams have the ability and wisdom to resolve each other's reasonable demands," he added.
European stocks traded higher on Tuesday morning as investors shrugged off anxieties over China's counter tariffs on the U.S. imports. The pan-European STOXX 600 jumped 0.5 percent in mid-morning trade.
Gold zooms
Gold prices surged to near one-month highs on Tuesday after the U.S, China trade dispute escalated into slapping counter tariffs on each other.
On Monday, gold surged 1.1 percent marking the highest jump after February 19. The trigger was China's retaliatory tariffs in the U.S. imports.
On Tuesday, Spot gold traded steady at $1,298, as of 0737 GMT, after hitting $1,303.26, the highest since April 11. The U.S. gold futures slipped a nominal 0.2 percent at $1,299.40.
"Gold prices could further rise to $1,310-$1,312 if stock markets end lower," noted Jeffrey Halley, senior market analyst, the Asia Pacific at Oanda.
© Copyright IBTimes 2023. All rights reserved.