Hillary Clinton Calls President Obama, Says She Wasn't Attacking His Foreign Policy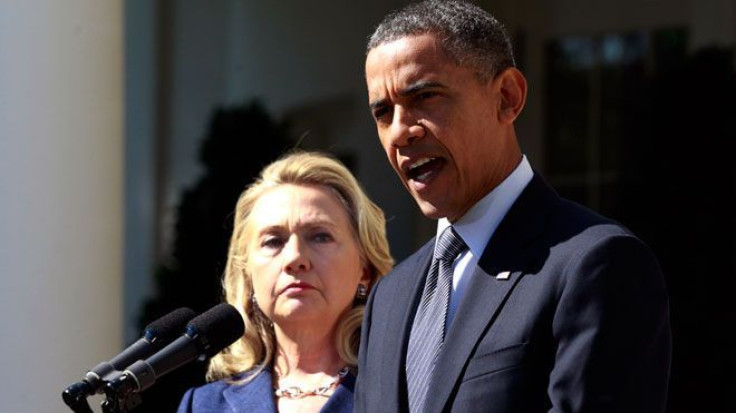 Former Secretary of State Hillary Clinton Tuesday called President Obama to deny her remarks on his handling of Syria and Iraq were an attack on his foreign policy, the New York Times reported. The call came following publication of a Clinton interview with the Atlantic and one day before Clinton and Obama are to attend the same party on Martha's Vineyard where Obama is vacationing.
Clinton, a likely 2016 presidential contender, said in the interview that Obama's "failure" to help Syrian rebels early on has led to the rise of Islamic State extremists who have seized huge swaths of Syria and Iraq. She said his credo of "don't do stupid stuff" is not something on which foreign policy can be based.
Strategist David Axelrod was quick to defend his former boss, posting a tweet that said "don't do stupid stuff" refers to actions like occupying Iraq in the first place.
A statement released by Clinton spokesman Nick Merrill said the former first lady has hailed Obama's achievements and "is honored to have been part of [them] as his secretary of state." Clinton and Obama, however, have had foreign policy disputes before. During the 2008 presidential primary season they disagreed over U.S. intervention in Iraq but once Clinton became a part of the Obama administration, she tempered her positions.
Clinton and Obama are scheduled to attend a party Wednesday night on Martha's Vineyard hosted by Vernon E. Jordan Jr., a friend of former President Bill Clinton. Obama is in the midst of a vacation on the island.
© Copyright IBTimes 2023. All rights reserved.