Hillary Clinton Email Scandal Update: GOP Calls For State Department Investigation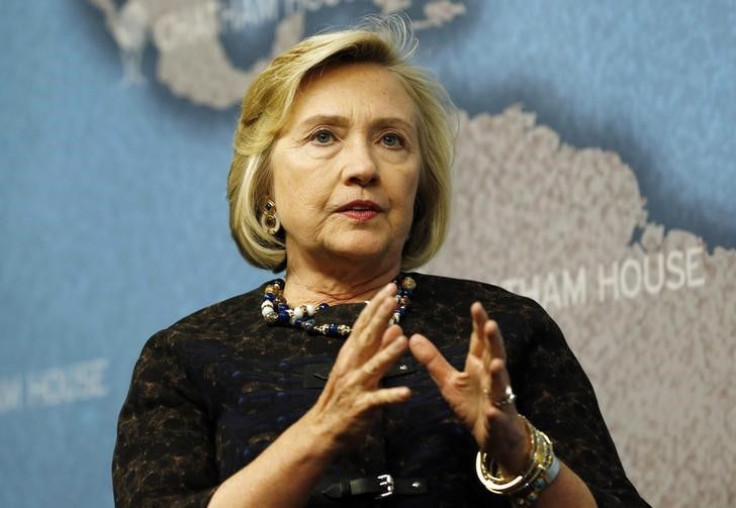 The Republican Party wants an investigation into Hillary Clinton's use of private email to conduct business while she was secretary of state and has gone so far as to draft a letter to the inspector general of the State Department suggesting what such a probe should look into. Clinton has denied GOP criticism that she was using private email because she wanted to hide her messages from government records, and tweeted that she wants "the public to see my email" after revelations about the practice surfaced earlier this week, including that she had her own email server.
Republican National Committee Chief Counsel John Phillippe urged State Department Inspector General Steve Linick to launch an investigation into whether Clinton violated federal law in the letter that was sent Thursday. The missive included eight bullet points of questions that the RNC wanted answers to in a potential investigation, including whether Clinton's emails were exposed to cyberattacks and possible hacking, whether other State Department officials used personal email in correspondence with Clinton, and whether the department had a policy to make sure Clinton's emails were archived.
"The American public deserves to know whether one of its top-ranking public official's actions violated federal law. With transparency and openness in government being one of President Obama's guiding principles, it is incumbent upon your office to determine the facts surrounding this issue," Phillippe wrote. "I urge you to launch immediately an investigation into Secretary Clinton's use of a personal email address and the Department of State's policies regarding such use," Phillippe implored.
On Wednesday night, Clinton tweeted that she has nothing to hide:
A Clinton spokesman earlier in the week said Clinton's use of private email to conduct State Department business wasn't unusual. "Like Secretaries of State before her, she used her own email account when engaging with any [State] Department officials. For government business, she emailed them on their Department account, with every expectation that they would be retained," Clinton spokesman Nick Merrill said. "When the Department asked former Secretaries last year for help ensuring their emails were in fact retained, we immediately said 'yes,'" he said.
After that response, it was revealed that Clinton's personal email was hosted on a private server, meaning that she would have control over how the messages are archived, according to the Associated Press. Investigators probing into her emails would then have to take Clinton's word that all emails were being submitted to a probe.
© Copyright IBTimes 2023. All rights reserved.
FOLLOW MORE IBT NEWS ON THE BELOW CHANNELS